LOS ANGELES, CA - DECEMBER 1, 2020 - 1 in 13 children develop a food allergy every year, and recently rates of food allergy have been on the rise. With this in mind the AAAAI (American Academy of Allergy, Asthma, and Immunology), ACAAI (American College of Allergy, Asthma, and Immunology), and CSACI (Canadian Society of Allergy and Clinical Immunology) just released a detailed report outlining new guidance for the medical community and parents in regards to best practices for preventing childhood food allergies.
The AAAAI, ACAAI, and CSACI include the world's top allergists and now recommend that all babies should be frequently fed potentially allergenic foods, specifically peanut and egg, starting as early as 4 months of age, in addition to complementary foods and a diverse diet, as this may help to prevent food allergies.
The guidance addresses key food allergy topics, a few important quotes include:
Preventing food allergies in babies

:

"To prevent peanut and/or egg allergy, peanut and egg should be introduced around 6 months of life, but not before 4 months. Once peanut [and egg] are introduced, regular ingestion should be maintained. "

Pre-screening babies for food allergies

:

"Screening [babies for pre-existing allergies] before introduction is not required, but may be preferred by some families."

Effect of maternal diet on food allergies

:

"Maternal exclusion of common allergens during pregnancy and/or lactation as a means to prevent food allergy is not recommended."

Effect of breastfeeding on food allergies

:

"Although exclusive breastfeeding is universally recommended for all mothers, there is no specific association between exclusive breastfeeding and the primary prevention of any specific food allergy."

Risk factors for food allergies

:

"Consider infants with severe eczema at the highest risk of developing food allergy. Consider infants with mild to moderate eczema, a family history of atopy in either or both parents, or infants with one known food allergy potentially at some increased risk of developing food allergy. Be aware that food allergy often develops in infants who have no identifiable risk factors."
Dr. Katie Marks-Cogan, a Board-Certified Allergist and fellow of the AAAAI and ACAAI organizations, shared her review of the new guidance, stating, "These recommendations offer simple and easy to follow guidance for physicians and families regarding the best practices for preventing food allergies in all babies. It's also noteworthy that the guidance recognizes that other approaches, such as maternal diet and breastfeeding, have not been shown to impact the development of food allergies."
Dr. Marks-Cogan is also a co-founder at Ready. Set. Food!, the patented system to make it easy for parents to feed their babies potentially allergenic foods like peanuts, eggs and milk via powder packets that can be added to their baby's bottle or food. She believes "As an allergist and mother of two, I want to help make early and sustained allergen introduction easy for all families, including busy parents and picky eaters."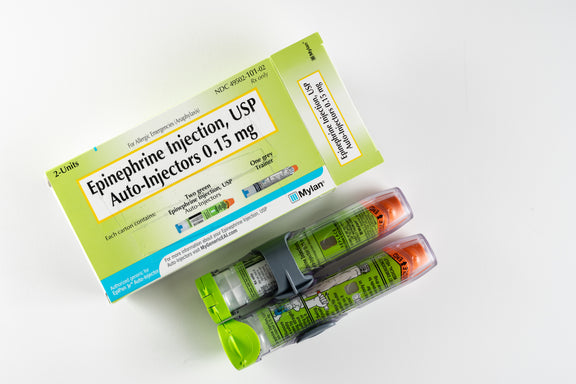 All health-related content on this website is for informational purposes only and does not create a doctor-patient relationship. Always seek the advice of your own pediatrician in connection with any questions regarding your baby's health.
These statements have not been evaluated by the Food and Drug Administration. Products are not intended to diagnose, treat, cure or prevent any disease.  If your infant has severe eczema, check with your infant's healthcare provider before feeding foods containing ground peanuts.