Lactation Consultant Corky Harvey, RN, IBCLC, MS, answers your questions about breastfeeding, thanks to our partner The Pump Station & Nurtury.
We're excited to announce our new partnership with The Pump Station & Nurtury®, a local business that's dedicated to providing support and education to families. In addition to partnering on classes and feeding support, The Pump Station & Nurtury® will become one of our first retail partners to carry the Ready. Set. Food! Introduction and Maintenance system in all of their Los Angeles locations (see more info below). Because The Pump Station is a trusted local and national resource for breastfeeding support, we're excited to bring you the first installment of our Breastfeeding Q&A series with their Founder and one of their respected lactation consultants, Corky Harvey RN, IBCLC, MS, to discuss common questions about breastfeeding. Learn more about early allergen introduction and breastfeeding here.


What if I can't produce enough breast milk for my baby?
It is very common for women to feel that they don't have milk in their breasts the first days after birth. Frequent breastfeeding during this time will help promote a rapid increase in milk supply. Simply put, a good milk supply is produced by frequent sucking and effective removal of milk. Here are my 5 tips for improving your milk supply:
Increase breast stimulation

: Add more feedings and/or nurse longer and use a good quality breast pump (hospital grade) and follow most breastfeeds with a 15-minute pumping session.

Ensure a proper latch:

A poor latch leads to poor milk removal. A baby needs to be latched deeply onto the areola, not just the nipple, to effectively remove milk.

Try herbal supplements

: Such as Mothers Milk tea or a capsule with fenugreek and other herbs such as fennel, blessed thistle, nettle. Try bars or cookies made with ingredients to support breastfeeding moms. Although the effectiveness of these remedies is not necessarily research-based, many mothers find it very helpful.

Take care of yourself

: Eat a well balanced diet with lots of whole grains and drink to thirst--just plan on a glass of water whenever you sit down to nurse.

See a lactation consultant:

For an in-depth evaluation and strategies for improving your milk supply.
When should I start pumping in preparation for going back to work?
Working mothers should begin to pump to store milk 1 to 2 weeks before returning to work. When back at work, many moms use the fresh milk they pump at work for feedings the next day, e.g. they refrigerate Friday's milk for use on Monday. I would also recommend introducing a bottle while on maternity leave to help your baby learn to take a bottle but preferably: 1) once breastfeeding is going well and 2) after a child reaches 2 to 4 weeks of age. Before returning to work we recommend limiting bottles to only one a day, but be sure do it at least 3 times/week.
We recommend starting to store milk many weeks before returning to work. Starting only 1-2 weeks in advance may not be long enough for many moms to store what we suggest--200 oz or at least one full weeks worth of feedings. We also recommend introducing a bottle between 2 and 4 weeks.

How long can I store breast milk for?
Below are The Pump Station's recommended guidelines for proper breast milk storage:

Breastfeeding moms should try to avoid or consume in very small amounts: alcohol and fish. Here are my guidelines for both:
Is there anything I can't eat or drink while breastfeeding?
Alcohol

: One drink or less per day is generally accepted as "safe". Alcohol can be passed from mom to baby in breast milk and can affect a baby's development.

Fish

: Should be avoided or limited to no more than 2 servings a week. Fish containing high levels of mercury can also negatively affect a baby's development.

Kombucha:

Is not recommended.

The new guidelines on food allergen introduction recommend that I introduce peanut at 4 months. What do I do if I'm exclusively breastfeeding and my baby isn't ready for solid foods at 4 months?
The new NIH and AAP guidelines do recommend introducing allergens as early as 4 months, but you're right that it is earlier than when many parents want to introduce solids. At The Pump Station & Nurtury, we place a high standard on brands and products that we recommend to our important community of parents. After careful consideration, we chose to add Ready. Set. Food! to our highly curated group of recommended products because:
Breastfeeding is best, but early allergen introduction is also recommended:

Although breastfeeding is the only recommended source of nutrition for babies, the new guidelines suggest, early and sustained allergen introduction is also important. The landmark clinical trials on food allergen introduction also showed that early allergen introduction had no negative impact on breastfeeding.

Gives mothers the choice to EBF and also introduce allergenic foods

: Because it easily dissolves in breast milk, breastfeeding mothers can continue to exclusively nurse without having to introduce solids before their baby is ready to eat.

Organic and all-natural:

Made from only 3 ingredients - peanut, egg, and milk -

with no additives, preservatives, or added sugars.
About Corky Harvey, MS, RN, IBCLC: Corky is the founder of The Pump Station & Nurtury, the first new parent resource center of its kind. She is a registered nurse with a Master's degree in maternal/newborn nursing from the University of Maryland. She is an International Board Certified Lactation Consultant, a certified Happiest Baby on the Block educator, and was a long-time Childbirth Educator. Corky does one-on-one lactation consultations, teaches Prenatal Breastfeeding, Baby Care, and new Grandparents classes. She was on the faculty of the UCLA Lactation Educator and Consultant programs for many years and still lectures at hospitals, conferences, and parent venues. Corky has three grown children who were breastfed and she loves to claim that their intelligence is linked to this. In her spare time, she enjoys traveling with her husband Dean, especially to Germany where her two darling grandsons live.

Visit The Pump Station & Nurtury® - Santa Monica, (310) 998-1981, at 2415 Wilshire Blvd., Santa Monica, CA 90403 and The Pump Station & Nurtury® - Hollywood, (323) 469-5300, at 1248 Vine St. Hollywood, CA 90038.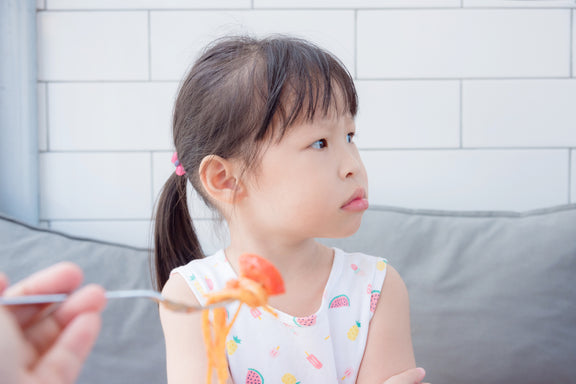 All health-related content on this website is for informational purposes only and does not create a doctor-patient relationship. Always seek the advice of your own pediatrician in connection with any questions regarding your baby's health.
These statements have not been evaluated by the Food and Drug Administration. Products are not intended to diagnose, treat, cure or prevent any disease.  If your infant has severe eczema, check with your infant's healthcare provider before feeding foods containing ground peanuts.