September is Child Safety Month. Here at Ready. Set. Food! we're dedicating the month to sharing ways to keep your little one safe while sleeping, eating, and in the car, based on parents' most common concerns. Today, we're covering ways to keep baby safe while in the car.
Learn how to choose and install a safe car seat for your baby, and how to strap them in properly, plus other essential ways to keep your baby safe while in the car.
In the United States, car crashes are the most common cause of childhood deaths, and one of the leading causes of childhood injuries.
Babies are at especially increased risk of getting injured in a car accident. This is because they have large heads relative to their bodies, and their spines still haven't fully developed.
Babies are also at risk for injury and death in the car from other causes, beyond a crash. These include injuries from the doors and windows, as well as harm from being left in a car.
Fortunately, there are several steps that you can take to protect your child while they're in a vehicle.
Today, we're covering car seat safety for babies, plus other essential ways to keep your baby safe while in the car.
Car Seat Safety For Babies: Choosing A Car Seat
The most vital way to keep baby safe in the car is to make sure that you've selected the right car seat for baby, and installed it properly. Always choose a car seat that's federally approved, and that's right for baby's weight, height, and age.
Babies and toddlers should ride in a rear-facing car seat as long as possible, until they reach the seat manufacturer's upper weight limit for the seat.This should be until at least age 2, but the longer they can stay rear-facing, the better.
When babies outgrow their first car seat (the rear-facing only seat), they should move to a convertible seat that lets them sit rear-facing. Most convertible seats have weight limits that will allow your little one to ride rear-facing until they're at least 2 years old, and some will even support rear-facing for children up to age 4.
Why are rear-facing car seats safest for babies?
Rear-facing seats provide extra support for baby's head, neck, and still-developing spine. They cradle baby's upper body (including the spinal cord) to keep it safer during a frontal crash (the most common type of car crash).
Front-facing seats don't offer the same protection. A young child in a front-facing seat is at risk for serious injury, or even death, if their spinal cord is stretched during a frontal crash.
As the Children's Hospital of Philadelphia reports, "Children up to 2 years of age who are placed in forward-facing child safety seats are more likely to be seriously injured in a crash than [children of the same age] who are in rear-facing child safety seats. "
For more on choosing and installing rear-facing car seats, please watch this video from the Children's Hospital of Philadelphia:
Rear-facing only seats vs. convertible seats
From their first trip home from the hospital, baby will ride in a rear-facing only seat, also called an infant car seat. These types of seats:
Are meant for babies up to 22-35 lbs (depends on manufacturer weight limits)

Feature a portable carrying handle, so you can carry baby in and out of the car in the seat

Come with a base that the seat can click in and out of. This way, you won't have to install and detach the entire seat every time you want to carry baby in it.

Usually have a 5-point harness (straps for the shoulders and hips; attaches between the legs), but may have a 3-point harness (shoulders and between legs)
Once baby outgrows the infant seat, they need to move to a convertible seat in the rear-facing position. These types of seats:
Can be positioned rear-facing and forward-facing

Must be used rear-facing as long as possible, until baby exceeds the rear-facing weight

Can usually be used rear-facing until your little one is at least 44-50 lbs

Are also designed for babies/toddlers of larger heights (compared to infant seats)

Usually have a 5-point harness (straps for the shoulders and hips; attaches between the legs)
Car Seat Safety For Babies: Installing A Car Seat
After you've selected a safe seat for your little one, you'll need to install it properly.
Baby should always ride in their rear-facing safety seat in the back of the car.
The front seat has an airbag that could seriously injure (or even take the life of) your baby if it is deployed.

In fact, the airbag makes the front seat unsafe for all children younger than 13 years of age.

The middle of the back seat is the safest place for babies and young children to ride, as long as a car seat can be safely installed there.

But sometimes the middle seat is too narrow or uneven, or doesn't have the right belt or anchor to install the seat.

If a car seat can't be installed in the middle back seat, install it on either side of the back seat.
Car seats can be installed using either the seat belt or LATCH (lower anchors and tethers for children) system.
Both are equally safe as long as you follow the instructions from your car seat's manufacturer.

Unless your manufacturer says it's ok, only use one system at once.

If using the seat belt, make sure you're putting it through the right path for a rear-facing seat.

Make sure that the seat is installed tightly enough with the seat belt or lower anchors. This means making sure the seat belt locks if you're using the seat belt.

According to the AAP, "if you can move the seat at the belt path more than an inch side to side or front to back, it's not tight enough."
Correctly install the harness in the seat.
Install the shoulder straps at or below baby's shoulders.

Make sure the harness is snug. You shouldn't be able to pinch a fold in the harness after baby is buckled in.

The chest clip should be at the center of baby's chest. The top of that clip should be in line with baby's armpits.

The straps must lay flat in a straight line. They must not sag or twist.
Install the seat at a safe angle.
This will make sure that baby's head won't flop around.

The instructions that came with the seat will show you the correct angle and how to adjust it.
If you need help safely installing baby's car seat, talk to a child passenger safety technician (CPST or CPS technician).
Baby Car Seat Safety: More Essentials For Strapping Baby In
Dress baby in thinner layers of clothing before strapping them in.
Winter coats, snowsuits, and other bulky layers

could flatten out in a crash

and make the seat's harness too loose to protect baby properly.

If baby needs more layers to keep them warm, lay a blanket or coat over their body after they're strapped in.
Make sure the buckles on the harness click and are fully secure. Then, check again to make sure the harness is tight, and adjust it as needed.
Don't be concerned if baby's legs touch the back seat or bend at the knees. Baby is still safe, and will still be comfortable, in this position.
If baby slouches downward or to the side:
You could place tightly rolled-up blankets on either side of them.

You could also place a tightly rolled cloth between the crotch strap and baby, if your seat manufacturer says this is OK.

Never place any padding under or behind baby while they're in a safety seat, unless the padding was designed by the seat's manufacturer for use with that particular seat.
Other Car Safety Tips For Babies
Make it a habit to always check where baby is (and other children are) before you put the car in gear.
Always look before you close automatic windows, and keep the automatic window locks on so baby can't open and close these windows themselves. This will help keep baby's hands from getting injured by the windows.
Always use the automatic door locks to keep baby safe. If your car is older, engage the manual locks and keep the car seat in the middle back seat --- away from windows and doors.
Keep baby out of direct sunlight while they're in the car. If you need to, use a screen on the back seat window (s).
Never leave your child alone in a parked car, at any time of year. Don't even leave them alone for a minute!
Heatstroke in a hot car can be fatal, and children under the age of 4 are at the highest risk of death in hot cars. This is true no matter what the weather is outside. Since children's body temperature can rise three to five times faster than an adult's body temperature, hot cars can be especially dangerous to them --- even if you've left the air conditioner on or the windows down.
As the Seattle Children's Hospital asserts, "the temperature inside a car can increase 20 degrees in just 10 minutes and 40 degrees in an hour. It doesn't have to feel hot outside to be dangerous inside a car. Deaths have happened when it's just above 70 degrees Fahrenheit outside. Leaving the windows open slightly does not prevent the temperature from rising to a dangerous level."
Set up a system that will remind you to check for --- and retrieve --- your child every time you leave the car.
You may think that you'd never leave baby behind, but it could happen to anyone (especially if you're tired or overwhelmed).
The Seattle Children's Hospital suggests the following reminder ideas:
Set a key item that you need (your purse, phone, bag, wallet, or briefcase) on the floor of the backseat, near where your baby is strapped in. When you retrieve the item, you'll see your baby.

Keep a large stuffed toy in the car. Strap it into your baby's car seat when they are not with you. When baby is with you, place the stuffed animal on the front seat, so you'll notice it and be reminded to check for your baby.

If you drop baby off at daycare, set a daily phone reminder to make sure you dropped baby off. Or, ask your daycare provider to call you within a few minutes if baby is late for daycare, so you can make sure you dropped them off.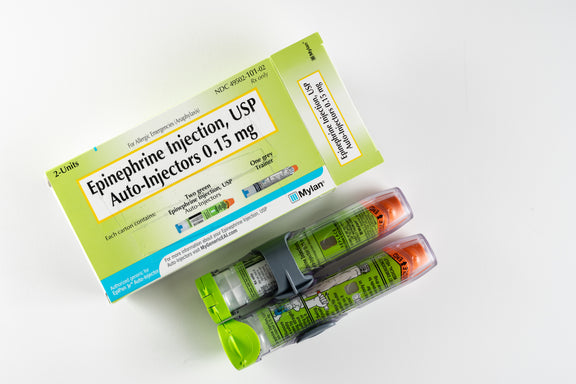 All health-related content on this website is for informational purposes only and does not create a doctor-patient relationship. Always seek the advice of your own pediatrician in connection with any questions regarding your baby's health.
These statements have not been evaluated by the Food and Drug Administration. Products are not intended to diagnose, treat, cure or prevent any disease.  If your infant has severe eczema, check with your infant's healthcare provider before feeding foods containing ground peanuts.