A new study reveals that less than a third of doctors are fully following NIAID peanut allergy prevention guidelines. Learn more about the study, and learn how your family can be equipped with the correct information to prevent 80% of food allergies.
The NIAID's 2017 guidelines recommend introducing peanut to babies early and often for the best chance of preventing peanut allergies. These guidelines are based on the landmark LEAP study, which established that early, consistent peanut introduction is key to reducing a baby's risk of developing a peanut allergy.
But according to a new study by Dr. Ruchi Gupta, et. al, less than a third of doctors are fully following these guidelines from the NIAID. The study reports that less than 30% of pediatricians are following these guidelines completely, even though 93% are aware of the new guidelines.
In this article, we'll:
Break down the NIAID guidelines

Share key findings from this important study, and what they mean for families

Provide resources for discussing new allergy prevention guidelines with your doctor
What do the NIAID guidelines recommend?
The NIAID guidelines divide babies into three peanut allergy risk categories and recommend different approaches for introducing peanut depending on your baby's risk category.
Highest Risk: Severe Eczema or Any Egg Allergy
Infants who have severe eczema, egg allergy, or both are at the highest risk for peanut allergy.

If your infant is in this risk category, you should introduce

them to peanut as early as 4-6 months of age.

But first, talk to your doctor before starting early peanut introduction at home. The NIAID strongly recommends that infants in this risk category get tested for peanut allergy in a clinical setting before starting at-home peanut introduction.
Moderate Risk: Mild or Moderate Eczema
Infants with mild to moderate eczema are at moderate risk for peanut allergy.

If your infant is in this risk category, they should be introduced to peanut around 6 months of age.
Lower Risk: No Eczema or Egg Allergy
Infants with no eczema or egg allergy are at lower risk for peanut allergy.

If your infant is in this risk category, they should be introduced to peanut before they turn one. Even though your baby is at lower risk, early peanut introduction is still important for prevention.
Study Findings: Most doctors aren't fully following these new guidelines
To find out what percentage of pediatricians were following these important guidelines, the study's researchers sent out a nationwide survey to doctors in the United States. Only doctors who provide care to babies under 12 months were eligible to be included in the study. 1868 doctors who responded were eligible, and of those, 1781 completed the full survey.
Here are the key findings from the survey:
93% of pediatricians said they were aware of the new guidelines.

39.9% of these doctors said they were "very familiar" with the guidelines, and 57.6% said they were "somewhat familiar" with them.

But even so, only 28.9% of the doctors who know about the guidelines are following them fully.
64.3% of the doctors are following some parts of the guidelines, but aren't following the guidelines in full.
Over 60% of doctors aren't following the NIAID peanut allergy prevention guidelines completely.
When asked how to introduce peanut to babies in each of the 3 peanut allergy risk categories (high, moderate, and lower), only 40.6% provided correct answers for all 3 risk categories based on the NIAID guidelines.
Training doctors on how to implement the guidelines is key. The majority of doctors feel they need more training on the guidelines.

As the researchers report, "We found that

nearly 70 percent of pediatricians reported needing additional guideline training

. Barriers to implementation are important to address since pediatricians, beginning with the 4-6 month well-child visits, can have a vital role in the reduction of peanut allergy."

One barrier was a lack of understanding of the guidelines. Around a third of the doctors (33.2%) said that "understanding and correctly applying the guidelines was a barrier" to implementation.
"Nearly 70 percent of pediatricians reported needing additional guideline training."
See the FDA Peanut Allergy Qualified Health Claim at the bottom of our homepage.
About Daniel Zakowski: Daniel Zakowski is CEO for Ready. Set. Food!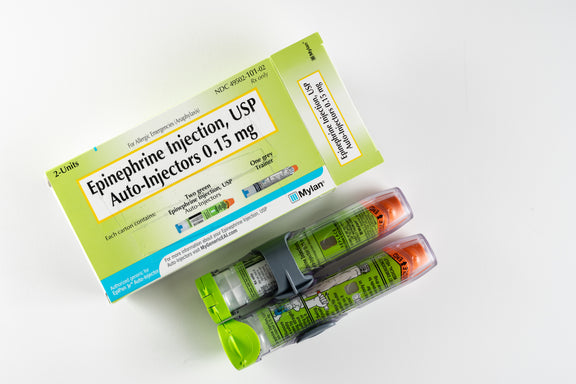 All health-related content on this website is for informational purposes only and does not create a doctor-patient relationship. Always seek the advice of your own pediatrician in connection with any questions regarding your baby's health.
These statements have not been evaluated by the Food and Drug Administration. Products are not intended to diagnose, treat, cure or prevent any disease.  If your infant has severe eczema, check with your infant's healthcare provider before feeding foods containing ground peanuts.