You may want to consider using a nursing pillow to provide extra support to make the nursing process easier and more comfortable for you and your baby. Here are our top picks for the best nursing pillows on the market.
The process of breastfeeding can be tiring and take some time to get the hang of. A nursing pillow is one tool that you will end up using multiple times per day for at least the first few months of your baby's life, so it is a good idea to do some research before investing in the right pillow for you. Finding the best pillow will save your back and neck, help you feel relaxed, and make feeding easier for you and your baby. Read more to learn about how to properly use a nursing pillow and for our top recommendations for the best pillows on the market.
What Is a Nursing Pillow
When you first start to breastfeed, it might take you a bit of time to get the hang of things. Most moms will experience a learning curve when it comes to figuring out how to breastfeed and finding the best position for your baby. If you are struggling to breastfeed easily, be patient with yourself and know that it will get easier with time. Using a nursing pillow will be helpful when you are first learning how to breastfeed and will also make the process more comfortable for both yourself and your little one.
The pillow works to help prop your baby's head up next to your breast. Your baby will need some extra support to keep their head lifted until they develop stronger neck and back muscles of their own around 4-6 months old. The pillow will sit in your lap and wrap around your body which provides a comfortable surface for your baby to rest on. The nursing pillow will also work to help support your arms, neck, and back during feeding. While your baby may be tiny, do not underestimate how heavy your little one can feel after holding them all day. Use the pillow as added support to make the process feel easier.
How is a Nursing Pillow Used?
You can use your nursing pillow as extra support to make breastfeeding more comfortable and easier for your baby. You will start with wrapping the pillow around your waist and holding your baby tilted slightly towards you, on their side but not fully laying flat on their back. You can use your arms to help support your baby's head and neck up to your breast. For maximum comfort, keep the nursing pillow wrapped as close to your body as possible. Use the pillow as a resting spot for your arms as you work to support your baby. When you are nursing, try to keep your back as straight as possible. Sitting with good posture will help to reduce the amount of strain and tension you place on your back and neck.
Do I Need a Nursing Pillow
No, you do not need to buy a nursing pillow and you can recreate the same support using a normal pillow from around your house. However, you should note that nursing pillows are specifically designed to make breastfeeding as comfortable as possible for you and your baby. A regular pillow does not offer the same level of support that a nursing pillow can. If you are bottle feeding, you can still use a nursing pillow to make the feeding process overall more comfortable and enjoyable for you and your baby.
When Do I Use a Nursing Pillow
You can use your nursing pillow every time you breastfeed and since this could be up to a dozen times per day, it is a good idea to find the right pillow for your needs. After the first 4-6 months, your baby should have developed enough neck and back strength to hold themselves up without needing your support. Around this age, you may have also gotten the hang of breastfeeding down and no longer need the aid from the nursing pillow. There are some nursing pillows that are multi-functional; you can use the nursing pillow during your baby's tummy time or to help teach them how to sit up on their own. Having the nursing pillow to use with your baby during tummy time can make the activity more comfortable and fun for your little one.
How Do I Choose the Right Pillow
When looking into nursing pillow options, there are a few things to consider before finding the right option for you and your baby.
Size

: Most moms prefer a sizable pillow to give their baby enough space to comfortably nurse. However, some parents prefer a more travel-friendly, compactable pillow, especially if a lot of feedings are done on-the-go. If you have twins, you may want to look into buying a nursing pillow designed to fit both babies comfortably.

Price

: The average price of a nursing pillow can range anywhere from $25-50. If you are looking at higher-end options, you may be looking at spending about $75 for the pillow. Pillows made with organic materials or for twins will average about $110.

Washability

: To keep your nursing pillow clean, you can either wipe the pillow down with a disinfectant wipe or get a pillow with a removable slipcover that is machine-washable. The removable cover may be a more expensive option but if your baby spits up frequently, you may want to consider making the investment.

Design

:

Since you will be using the pillow multiple times per day for at least a few months, find an option that suits your style. Nursing pillows come in a wide variety of colors, prints, and styles as you will see below.
The Top 6 Picks
1. The Original:
Boppy Classic Feeding & Infant Support Pillow
The Boppy is the original, c-shaped nursing pillow that first started the nursing pillow trend in the 1990s. This pillow has remained #1 on the market for over two decades for its overall comfort, washability, and versatility. The c-shaped pillow will wrap around your waist to provide a comfortable spot for your baby to rest while breastfeeding. To clean the pillow, you can easily remove the cotton slipcover and toss the cover into a load of laundry. Once you no longer need support from a nursing pillow, the Boppy can be used during tummy time or to help your baby learn how to sit up independently.
The My Brest Friend Deluxe Nursing Pillow is designed only to be used as a nursing pillow but is our top choice in terms of providing stability and comfort. The wide, flat-top will help keep your baby stable during feeding, especially if your little one tends to wiggle around a lot. The adjustable strap will wrap around your waist and help provide extra lumbar support for your lower back. The front pocket on the pillow is a great spot to hold a water bottle, burp cloth, pacifier, or any other goodies you might need during feeding sessions.
If using a pillow made with natural materials is important to you, the Nook Sleep Niche nursing pillow is the right option for you. The pillow is made from organic cotton and kapok fiber that will offer the perfect amount of support to your baby. The lightweight and breathable fabric is also machine-washable to make keeping the pillow clean an easy task.
Although you may be able to fit your twins on one pillow at first, they may outgrow the pillow quickly. Investing in a pillow designed for twins will make sure there is enough room to comfortably fit both babies for nursing. The Twin Z Pillow (a fellow Shark Tank contestant) is large enough to give both your babies space to fit without being too big and uncomfortable for you to use and store in the house.
The thick, firm support of the Leachco Cuddle-U Nursing Pillow makes this pillow the best option if you are looking for a multi-functional pillow. The pillow has a strap that can be used to help secure your baby to the pillow and features a pocket for you to be able to store anything you want to keep handy while breastfeeding. The pillow can also be used as a baby lounger that will keep your little one in one place and in a comfortable reclined position. When you are ready to start using the pillow for tummy time, you can tuck the seat wrap under and use the pillow on the floor with your baby. The pillow cover is not removable so you will have to use a wipe to clean off the pillow.
If you are looking for a nursing pillow option that will suit your on-the-go lifestyle, the Humble-Bee Nurse Sling pillow will be the best choice for you. We love this innovative pillow design that will easily fit in your suitcase or travel bag. The adjustable strap and padded sling will help support your baby's head up to your breast without the bulkiness of a classic nursing pillow. The pillow sling is compact enough to make this nursing pillow easy to travel around with and the pocket provides extra storage for any extra breastfeeding gadgets you might need.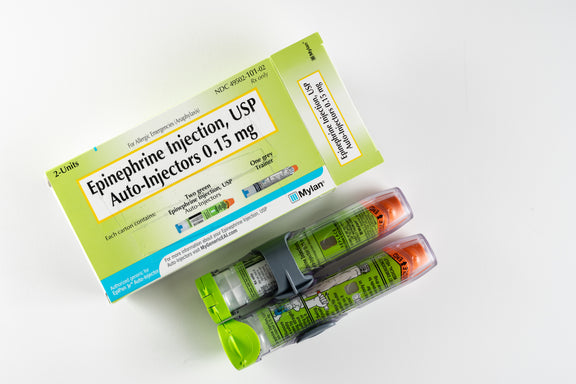 All health-related content on this website is for informational purposes only and does not create a doctor-patient relationship. Always seek the advice of your own pediatrician in connection with any questions regarding your baby's health.
These statements have not been evaluated by the Food and Drug Administration. Products are not intended to diagnose, treat, cure or prevent any disease.  If your infant has severe eczema, check with your infant's healthcare provider before feeding foods containing ground peanuts.