May Is Food Allergy Action Month and Ready. Set. Food! Announces Giving Pledge: For Every Subscription Sold, One Is Donated To A Family In Need
Giving Back the Gift of Food Freedom
In honor of Food Allergy Action Month 2020, we have a renewed commitment and focus on our mission of giving families everywhere the gift of food freedom with Ready. Set. Food! To showcase that commitment, we're establishing a philanthropic program to help give every parent the chance to introduce allergens early for every product set sold. Our company was founded to provide the peace of mind all parents need when their babies begin the introduction of solid food, which is why we are committed to launching this donation program in partnership with Mark Cuban in order to make our product accessible to those in need.
"We are excited to provide every parent the tools to introduce food allergens by donating Ready. Set. Food! to families in need. We are committed to the belief that empowering every family with the resources to introduce allergens.
- Daniel Zakowski, CEO and Co-Founder of Ready. Set. Food!
Our Shared Commitment With Mark Cuban
With Mark Cuban's partnership and investment, we can transform the health and lives of children everywhere by donating our early allergen introduction systems to families in need. More than ever, our giving pledge will be vital.
"Food allergies are a growing problem across the world. I'm excited to partner with Ready. Set. Food! to help families introduce allergens early."
- Mark Cuban, Ready. Set. Food! Investor
Giving Back Program Details
Qualifying families will receive a 6 Month Subscription to Ready. Set. Food! ($300 value) in addition to ongoing support from our team.
Qualifying families with a 3-11 month old include:
Families who have lost their income due to COVID-19

SNAP-eligible families

EBT-eligible families
Qualifying families can participate in this program through one of the following ways:
- Register through the Giving Back Page on our website
- Patient materials distributed through our network of health care providers including our partnership with Advocate Aurora Health
- Contact givingback@readysetfood.com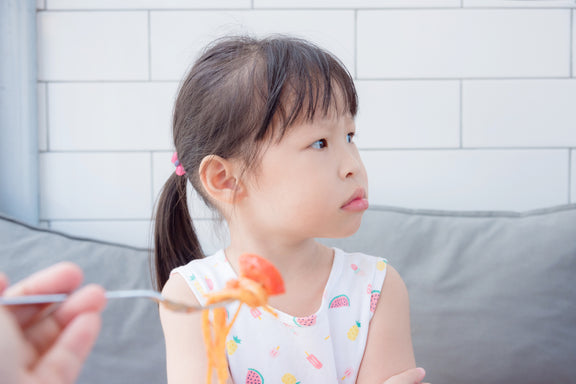 All health-related content on this website is for informational purposes only and does not create a doctor-patient relationship. Always seek the advice of your own pediatrician in connection with any questions regarding your baby's health.
These statements have not been evaluated by the Food and Drug Administration. Products are not intended to diagnose, treat, cure or prevent any disease.  If your infant has severe eczema, check with your infant's healthcare provider before feeding foods containing ground peanuts.