Learn what to look for when selecting a breast pump, the main types of breast pumps available, and 5 of the best breast pumps for efficient, comfortable and portable pumping.
For working moms who choose to breastfeed their babies, using a breast pump regularly is essential for maintaining milk supply. Breast pumps are also helpful if you prefer to breastfeed baby from a bottle for any reason, including for shared feedings. But which breast pump will work best for your needs? Today, we'll review the top 5 breast pumps for maintaining milk supply, in no particular order. First, though, we'll go over the top reasons to buy a breast pump, and what to look for when selecting a pump.
Do You Need a Breast Pump?
If you're breastfeeding, you will need a breast pump if:
You work outside the home

You're planning on being away from your baby for any extended period (more than a few hours long), such as a trip or a night out

You want to give baby breastmilk in a bottle for any reason, including to introduce allergy-causing foods early

You want to do shared feedings, where your partner (or another caregiver) sometimes feeds baby breastmilk from a bottle

Your milk supply is too low, and you need assistance increasing it

Your baby is having trouble nursing right from the breast (such as having trouble latching), and you want to maintain milk supply

You can't breastfeed temporarily (due to illness or a medication that's not breastfeeding-safe) but want to maintain your milk supply for when you can resume

You want to maintain or increase milk supply for any other reason

You need help relieving engorgement of the breast

You have multiples (twins, triplets etc.) and want to bottle feed to make things easier
You may not need a breast pump if:
You plan on staying at home with your baby consistently

You have no difficulty maintaining a consistent milk supply

You prefer feeding baby straight from the breast, and don't expect to feed them breastmilk from a bottle at all
Learn how to use a breast pump from this step by step video from The Pump Station & Nurtury:
What To Look For In A Breast Pump?
Efficiency: How quickly does a pump extract breastmilk? Efficient pumps (with strong enough suction) make pumping both faster and more comfortable, and help you maintain milk supply more effectively.
Suction patterns: How well does the pump mimic a baby's natural sucking patterns, to best stimulate milk expression and help you maintain your milk supply? How customizable are the suction patterns?
Low noise level: This helps keep pumping discreet for more privacy, and makes you less likely to wake your baby while pumping.
Portability: How easily can you bring the pump to work, and anywhere else you need to pump outside the home? A lighter, comfortable-to-carry pump is essential for working moms.
Extras: What added features does a pump come with, such as a cooler for storing breastmilk, easy-to-clean parts, or a display for tracking pumping time?
Your health insurance may cover part or all of the cost of a breast pump---be sure to investigate. Aeroflow can help you qualify for an insurance reimbursement for pumps from top manufacturers, so your pump will end up being free or low-cost.
What Types of Breast Pumps Are There?
Hospital-grade: These pumps extract milk very quickly and quietly with powerful motors. They are also more sterile than other pumps, because their closed system protects your milk from bacteria by preventing backflow into the machine. But they are very expensive, usually over $1,000. They are also very heavy, so they're difficult to carry around.
Portable electric: These pumps are smaller and easier to carry around than their hospital-grade counterparts, and many still pump milk almost as quickly and efficiently. Some require an electrical outlet to work, but others have rechargeable batteries for maximum portability. Check whether each pump comes with a carrying case and milk cooler, because this makes on-the-go pumping even easier. Also, check whether an electric pump is a single (pumps only one breast at a time) or a double (pumps both breasts at once).
Wearable: These are portable electric breast pumps that you can wear right on or in a bra, for a hands-free pumping experience. While standard portable electric pumps can become hands-free with a pumping bra, wearable pumps can be worn inside any bra. Wearable pumps give you the freedom to pump anywhere, including in the car and while completing work projects. However, they tend to be on the expensive side, aren't as efficient, and don't hold as much milk as standard electric pumps.
Manual: Manual breast pumps are quiet, small, lightweight, and very inexpensive. But there's one big drawback---you'll need to physically pump the milk yourself by squeezing a handle, since these pumps don't have a motor. And often, manual pumping won't be as efficient as electric pumping. Still, a manual pump works well as a backup pump, to have on hand in case your electric pump stops working. A manual pump also works well if you want the option to pump, but don't plan on pumping very often.
Not all types of breast pumps are featured below in our top 5 roundup.
Top 5 Breast Pumps
These top 5 breast pumps were selected based on efficiency, portability, suction patterns, affordability, and existing reviews from families like yours.
Features include:
Hospital-grade pumping efficiency for a fraction of the price (only around $200)

"Closed-system" pump protects your milk from bacteria by preventing backflow into the machine (again, like a hospital-grade pump)

12 variable suction levels, and adjustable speed and letdown, so you can set for personalized comfort

"Massage" option mimics the way your baby feeds at your breast, for even more efficient pumping

Lightweight and easy to carry (especially for a hospital-grade-like pump)

Single or double pump

Rechargeable battery lasts three hours, so you can pump from anywhere. Or, save the battery and plug into an outlet.

Ultra-quiet for discreet pumping anywhere

Easy to clean

Memory feature recalls the last settings you used when you turn the pump back on

Display screen with timer lets you know how long you've been pumping

Night light for easier night pumping

Consistent positive reviews from parents have earned this pump a spot on almost every recent "best breast pump" list.
Features include:
Lightweight and built right into a discreet black portable bag

Comes in backpack, tote bag, or metro pack versions for easy storage and portability, no matter which style you prefer

Extra room to store full milk bottles and the other accessories needed for pumping

Cooler feature and included ice packs keep bottles cool

Double electric pump designed for optimal suction and efficiency, for quick pumping sessions

Mimics baby's natural suckling at the breast, by starting with faster sucking rhythms and progressing to slower ones

Adjust the speed and letdown for efficiency and comfort

Power the pump using an outlet or the portable battery pack

Easy to find and replace parts if needed

Easy to clean
Features include:
Less expensive than most other portable electric breast pumps (at around $100)

Double electric breast pump pumps milk right into storage bags

3 pumping styles and 8 suction levels, so you can choose the most efficient and comfortable settings for you, and closely match your baby's feeding patterns

"Closed-system" pump protects your milk from bacteria by preventing backflow into the machine (like a hospital-grade pump)

Lightweight and slim, weighing in at less than 2 ½ pounds, so it's easy to carry around

Can be powered by either a cord or batteries

Display screen and timer let you know how long you've been pumping

Easy to assemble and clean
Features include:
Comfortable and efficient pumping, no matter what position you're in.

Pump quickly even while sitting up straight

Super-soft breast shields with built-in massage cushions

Easy assembly and operation, with only 5 buttons

Stimulation mode helps start the milk flow by mimicking the initial quick sucking of your baby

Compact and lightweight, for easy portability

Three standard pump settings, all with quality suction strength

Comes with a carry bag

Easy to clean

Quiet operation

Outlet-powered

Pump bodies are compatible with the Avent Manual pump, for backup if the power goes out
Features include:
Very low price

Small and silent, for discreet pumping

No outlet or battery charge needed

Angled design lets you sit comfortably when you pump

Swiveling handle lets you position the pump any way you please, for easy and comfortable manual pumping

Swivel the handle 180 degrees to start stimulation

Divot below the breast shield adds comfort and makes the pump easier to grip

Easy to control suction

Dishwasher-safe and easy to clean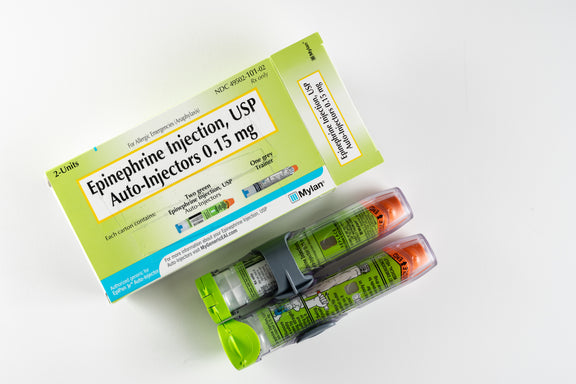 All health-related content on this website is for informational purposes only and does not create a doctor-patient relationship. Always seek the advice of your own pediatrician in connection with any questions regarding your baby's health.
These statements have not been evaluated by the Food and Drug Administration. Products are not intended to diagnose, treat, cure or prevent any disease.  If your infant has severe eczema, check with your infant's healthcare provider before feeding foods containing ground peanuts.