HRP x RSF!
meet our new chief impact officer
Introducing our new Chief Impact Officer, Holly Robinson Peete! Holly is helping to raise awareness about the importance of early allergen introduction for all babies.
Pediatricians and allergists all agree that introducing allergens early, starting at 4 months of age, is important for all babies. As a mom of 4 kids who all have food allergies, Holly knows firsthand the importance of giving parents the resources they need to give their babies the best chance at a future of food freedom.
Learn More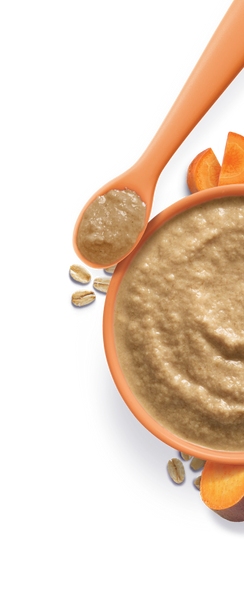 HOLLY'S STORY
Get Started Today!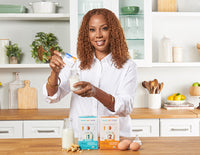 introduce early
"Recent studies have shown that starting younger is actually safer, and Ready, Set, Food! makes it so easy to do. Don't miss your window and start introducing allergens to your little one with Ready, Set, Food! today."



Learn More
easy to start
Mix-Ins make it so easy to get started. Gradual, one-at-a-time introduction straight in the bottle makes this a no-mess, no-stress early allergen introduction solution. This patented system was developed by an allergist and mom of 2. Organic and no sugar added.
Shop Mix-Ins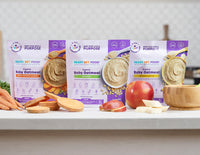 new oatmeal!
New! Organic Baby Oatmeal with 9 top allergens mixed inside is the healthy, ready-in-seconds meal that all parents are looking for. Plus, it's tasty, packed with protein, and iron fortified. Just organic, real food ingredients. Try all 4 flavors today - your baby will thank you.
Shop Oatmeal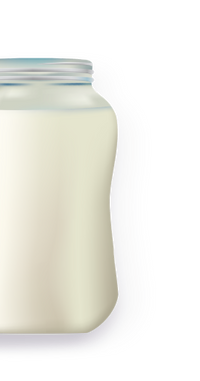 ABOUT HOLLY ROBINSON PEETE
Holly Robinson Peete made her acting debut at the age of 4 on Sesame Street. Since then, she has starred in 21 Jump Street, Hangin' with Mr. Cooper and For Your Love. Not only has she made appearances on Chicago Fire and Mike & Molly, but Robinson Peete has also successfully launched the talk show, The Talk, as one of the original co-hosts, and has starred in more than 15 Hallmark movies. She's received more than a dozen awards and honors for her philanthropic efforts surrounding Parkinson's disease and autism. The Hollywood actress co-wrote a book series with her children surrounding her eldest son's autism journey, the third of which, Charlie Makes a Splash, will be released this September.