As parents, we know the importance of trusting the products you're feeding your baby. Learn why over 1,000 doctors back Ready. Set. Food!
As parents and physicians, we know how important it is to trust the products you're feeding your baby. That's why we're proud to tell parents that Ready. Set. Food! is backed by over 1,000 pediatricians and leading allergists.
Check out our full list of medical partners and testimonials from leading allergists and pediatricians. Also, visit our Physician Resource page to find downloadable materials to bring to your next visit with your pediatrician or allergist.
Here's why pediatricians recommend Ready. Set. Food!
"Ready Set Food! is a safe, gentle, and helpful way to introduce babies to foods that commonly cause food allergies. The system is easy to use and graded for a gentle increase in exposure over a period of several weeks. Parents will love the ease of the system and the peace of mind it provides as our little ones begin their introduction to food. I recommend Ready. Set. Food! for all babies!"
---
"I recommend Ready. Set. Food! starting at 4 months. I like how they make it easy to sustain exposure, how they follow AAP guidelines by introducing one food at a time, and how they maximize safety by starting with a low dose before gradually increasing."
---
"Ready. Set. Food! is the best evidence-based, multi-allergen introduction program for infants available. I strongly recommend it to any parent interested in early introduction of allergenic foods for their baby."
---
"I discuss and recommend early allergen introduction for all of my patients beginning at 4 months. For parents who are nervous about doing it on their own, Ready. Set. Food! is a safe and convenient way to get started."
To learn more about our allergist-mom developed and pediatrician approved system, visit our How it Works page.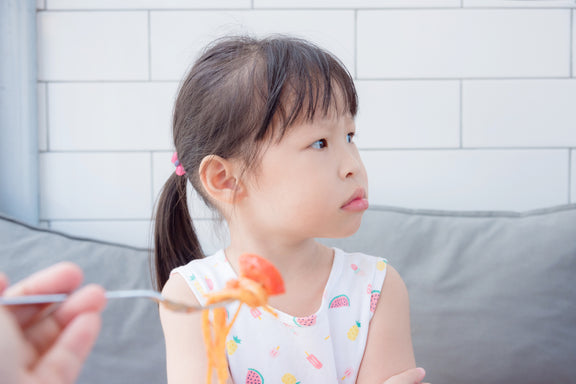 All health-related content on this website is for informational purposes only and does not create a doctor-patient relationship. Always seek the advice of your own pediatrician in connection with any questions regarding your baby's health.
These statements have not been evaluated by the Food and Drug Administration. Products are not intended to diagnose, treat, cure or prevent any disease.  If your infant has severe eczema, check with your infant's healthcare provider before feeding foods containing ground peanuts.