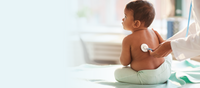 Every 100 seconds, a baby in America gets a food allergy.
However, babies don't have to get food allergies. Evidence-based research, USDA guidelines and leading allergists all agree – introducing small amounts of allergens early and often is the best way to help a child have a greater chance at a future of food freedom.




Our Founders
Inspired by kids. Developed by allergists. Loved by parents.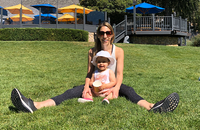 "Early and sustained introduction is hard to do on your own. We knew there had to be a better way."
I'm an allergist and mother of two. When my son David was an infant, I introduced him to allergenic foods early and often. I couldn't believe how much work it was! Together with Daniel, Andrew, and a team of leading pediatricians, allergists, and food scientists, we developed Ready. Set. Food! to make early and sustained allergen introduction easy and consistent for busy families and picky eaters.
Chief Allergist Dr. Katie Marks-Cogan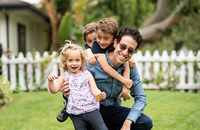 "Our children are our inspiration. My son's struggle with food allergies motivated us to help other families with early introduction."
We founded Ready. Set. Food! in 2018, after my son developed life-threatening food allergies. As the father of children with eczema, the biggest risk factor for food allergies, I'm passionate about educating parents, and turning Abe's struggle into a mission to help families introduce allergens early and often.
Co-Founder Dr. Andrew Leitner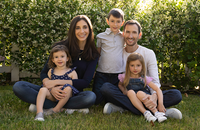 "When I learned we could help hundreds of thousands of babies have a healthier future, I knew we had to start a business to make it happen."
Our mission at Ready. Set. Food! is to give parents the tools they need to help ensure their baby has a future of food freedom. We're excited that the new USDA guidelines underscore the importance of early food allergen introduction, and can help advance our mission in making a significant impact on the future of public health in our country.
Co-Founder and CEO Daniel Zakowski
Ready, Set, Food!
Our story
We created the only complete 3-stage system to help with early allergen introduction.
Ready. Set. Food! is the only complete early allergen introduction system that takes the work, confusion and fear out of doing something really important for the health of your baby. Our mission is to help babies have healthier futures, free from the limits of food allergies. We not only follow the latest USDA guidelines on food allergen introduction, we provide the best way "how" to achieve them in three guided stages. Stage 1 and 2 introduce babies to peanut, egg and milk. And with our all-new Stage 3, families can now build on the peanut, egg and milk by safely and easily introducing babies who are consistently eating solids to cashew, almond, walnut, sesame, soy and wheat.
A community of food-friendly babies.
What started among family and friends in Los Angeles in 2018 has grown into a nationwide community, 20,000 families strong and growing. As parents ourselves, we realized that if early allergen introduction was going to work, it would need to start in the bottle. Ease and convenience would be key to success. We believe that all babies deserve a future of food freedom and we are committed to always helping #onemorebaby.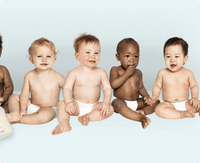 Who We Are
We are a group of physicians, scientists, parents and entrepreneurs who are passionate about making early allergen introdution as easy and accessible possible.
Medical Advisory Board
Meet the pediatricians and allergists who help guide our thinking to make sure our products are science-backed, safe and effective.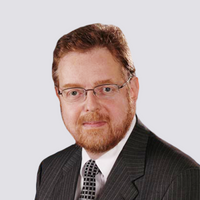 Board-Certified Pediatric
Gastroenterologist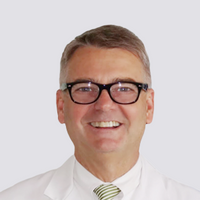 Board-Certified Pediatrician
Board-Certified Pediatric
Adult Allergist
Board-Certified Allergist
Board-Certified Pediatric Allergist
Board-Certified Pediatrician
Chief of Pediatrics at
Los Robles Hospital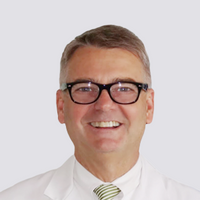 Board-Certified Pediatrician
Board-Certified Pediatric
Adult Allergist
Board-Certified Allergist
Board-Certified Pediatric Allergist
Board-Certified Pediatrician
Chief of Pediatrics at
Los Robles Hospital