AWARDED BEST ALLERGEN INTRODUCTION SNACK
Our Peanut Butter Strawberry Organic Oat & Fruit Bars have been awarded "The Best Allergen Introduction Snack Award" by Good Housekeeping.
"Parents appreciated that the bars took the guesswork out of early allergen introduction under pediatrician guidance"
Introduce allergens easily with this convenient bar made from whole-grain oats and real fruit that comes premixed with 8 top allergens.
Organic Oat & Fruit Bars come in three yummy flavors: Peanut Butter Strawberry, Apple Cinnamon and Blueberry Banana.
Oat & Fruit Bars
starting at $7.99
FAQ
What allergens are included with Organic Oat & Fruit Bars?
Our Organic Oat & Fruit bars include 8 top allergens: Peanut, Egg, Milk, Soy, Sesame, Walnut, Almond, and Cashew.
What flavors do the Organic Oat & Fruit Bars come in?
Our Oat & Fruit bars are currently available in Peanut Butter Strawberry and Apple Cinnamon flavors.
Can I eat the Ready. Set. Food! Mix-ins, Oatmeal or Bars on the same day?
If you have already introduced allergens to your baby, you can use Ready. Set. Food! Stages 2 and 3 Mix-ins, Organic Baby Oatmeal, or our snacks on the same day to maintain the exposure. If you have not introduced allergens, it is recommended to start with Stage 1 Mix-ins first before expanding exposure to other allergens with our other products.
When do I use the Organic Oat & Fruit bars?
After introducing the top allergens, it is recommended to continue to maintain exposure to these allergens until these foods become part of your child's everyday diet. In addition to serving your little one a diverse diet, our bars provide another safe and tasty option to maintain the allergens once your baby is ready for solids. If you are already feeding your baby 9 of the top allergens in Stage 3 or Oatmeal, when your child is ready, just add our new Organic Oat & Fruit Bars to your child's regular diet. Our Bars have 8 of the same allergens - peanut, egg, milk, cashew, almond, walnut, sesame, and soy - already in every tasty bite.
Our Bars are recommended for ages 12 months and up. This product should be fed to seated, supervised children who are accustomed to eating solid foods. It is recommended to feed to children who:
Stand or walk without support
Can feed self with fingers
Have developed back teeth and can chew through a variety of foods
What are some of the additional benefits of Organic Oat & Fruit Bars?
Organic Oat & Fruit Bars are also:
Low Fat
Low Saturated Fat
Low Cholesterol
Low Sodium
Good source of Protein
Good source of Iron
KIDS LOVE RSF! FRUIT & OAT BARS
500+ RSF! Reviews
"As often as my toddler's tastes change, having a bar on hand that I know he'll enjoy - and that I can feel good about serving him - is a huge win. The safe exposure to a variety of allergens is an added bonus to an already great bar!"
Owen's Mom
"It felt so reassuring to know my toddler was getting exposed to all of the main allergens at this very important young age and stage, and in such an easy way! My toddler loves the taste of this healthy and fulfilling bar..."
James' Mom
"A bar that is both nutritious and genuinely delicious? Hallelujah! Both flavors we have tasted have been universally loved by the entire family! Thank you for creating a snack I can feel good about giving my kids! (Mommy sneaks bites too :)"
Linnea's Mom
"When you're making a million decisions a day, Ready. Set. Food! gives you a break. This bar takes the guesswork out of choosing a snack that's nutritious, allergen smart and that my kid loves!"
Sebastian's Mom
"Sophie (2.5) absolutely loved the Apple Cinnamon bars! I'm always trying to find new ways to incorporate healthful foods to her diet, and this is tasty and convenient, making it a perfect option for us."
Sophie's mom
"Our 2-year-old son is no stranger to toddler snack bars, but Ready. Set. Food's! new Oat & Fruit Bars take the win - they are so yummy (Bodhi literally calls them "yummy bars") and we love the added benefit of maintaining exposure to allergens."
Bodhi's Mom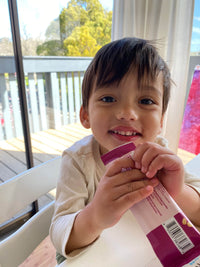 "As often as my toddler's tastes change, having a bar on hand that I know he'll enjoy - and that I can feel good about serving him - is a huge win. The safe exposure to a variety of allergens is an added bonus to an already great bar!"
Owen's Mom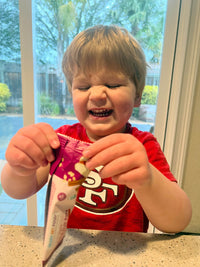 "It felt so reassuring to know my toddler was getting exposed to all of the main allergens at this very important young age and stage, and in such an easy way! My toddler loves the taste of this healthy and fulfilling bar..."
James' Mom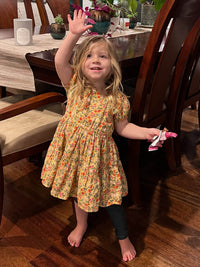 "A bar that is both nutritious and genuinely delicious? Hallelujah! Both flavors we have tasted have been universally loved by the entire family! Thank you for creating a snack I can feel good about giving my kids! (Mommy sneaks bites too :)"
Linnea's Mom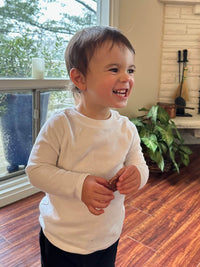 "When you're making a million decisions a day, Ready. Set. Food! gives you a break. This bar takes the guesswork out of choosing a snack that's nutritious, allergen smart and that my kid loves!"
Sebastian's Mom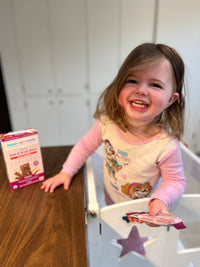 "Sophie (2.5) absolutely loved the Apple Cinnamon bars! I'm always trying to find new ways to incorporate healthful foods to her diet, and this is tasty and convenient, making it a perfect option for us."
Sophie's mom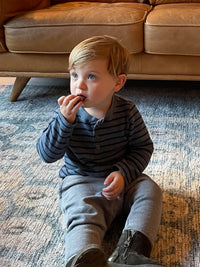 "Our 2-year-old son is no stranger to toddler snack bars, but Ready. Set. Food's! new Oat & Fruit Bars take the win - they are so yummy (Bodhi literally calls them "yummy bars") and we love the added benefit of maintaining exposure to allergens."
Bodhi's Mom