Pediatrician and mom Dr. Colvard answers your most-asked questions about introducing your baby to solid foods and why she recommends Ready. Set. Food!
How do I know when my baby is ready for solid foods?
Per the American Academy of Pediatrics (AAP) guidelines, parents should plan to introduce solid foods around 6 months of age. However, there are many signs or cues that parents can watch for to see if their child is ready for solids a little earlier. These include:
Sitting up on their own or with very little support

Strong head control (or can hold their head up for a long time)

Showing an interest in food, e.g. trying to grab food

Turning away from bottle/breast when they're not hungry
When is the best time of day to introduce a new food?
I recommend food introduction in the late morning or early afternoon in case an allergy presents itself and the baby needs medical attention. In the event that an allergic reaction occurs in the evening or at dinner time, doctor's offices are closed and often parents end up in the ER.
It's also important to follow your child's cues and adjust your routines accordingly. As you progress with feeding your child, you may increase "meals" to twice a day for the next month and work up to three times per day by 9 months of age to coincide with your family's meals.
What should I do if my baby is not interested?
This is a question I get from a lot of parents after they've started to introduce solid foods, as parents often struggle with this. It can sometimes take up to 15 attempts to offer a food before your child shows any interest. I know that may sound like a lot and it is often frustrating, but remember that you only have to offer a spoonful or so each time. Solid food before 9 months of age is really for exploration and development and less so about nutrition, so feeding should not be stressful. My advice: keep trying and don't be afraid to get creative - introducing solids should be a fun experience for both you and your child.
How much should my baby be eating at first? How do I know my baby is eating enough?
There are many resources that parents can rely on for information about how much to first feed their child, such as this one from Johns Hopkins Medicine. I skip rice cereal and recommend going straight to vegetables as the first food. Both of my girls started with butternut squash. Here are some practical tips and lessons from my clinical experience as well as my experience as a mom of two:
Be patient, start small:

Start with a teaspoon of food at first and work your way up, following your child's cues.

Only introduce one food at a time:

Allow 3-5 days before introducing a new food, this can help you rule out any allergies that may develop.

Offer your child a variety of foods, but avoid sugar, salt, and honey:

Adding salt or sugar isn't necessary or recommended when preparing baby food, and honey is associated with causing infant botulism.
I know the new guidelines recommend introducing peanut early, but how do I introduce peanut safely and when?
I've seen many of my patients struggle with food allergies so I'm pleased to see the recent guidelines on infant food allergen introduction. For my patients, I recommend early allergen introduction starting at 4-11 months of age, following the new AAP guidelines. However, I know that many of my parents find sustaining introduction for several months challenging, which is a critical takeaway from the recent landmark studies on food allergen introduction. That's why I recommend Ready. Set. Food! at every 4 month visit. This product:
Makes it easy to start at 4 months (even if your baby isn't ready for solids)

and

sustain exposure for several months

Was created based on guidance from landmark studies and national guidelines

Is made from only 3 ingredients - peanut, egg, and milk

Is organic and all natural - no additives, preservatives, or added sugars
About Caitlin Colvard M.D.: Caitlin Colvard was born and raised in Pacific Palisades. She graduated from Duke University with a Bachelor of Science in Psychology with research in infant and child development. Caitlin received her medical degree from Chicago Medical School where she was inducted into the Gold Humanism Honor Society which recognizes individuals who are exemplars of humanistic patient care and who will serve as role models and leaders in medicine. She completed her internship and residency training at Children's Hospital Los Angeles where she received multiple awards for excellence in clinical pediatrics, leadership, and future promise in the care of children. She currently lives in Pacific Palisades with her husband, Nima, and her daughters, Olivia and Scarlett. In her free time she enjoys spending time at the beach with her family, kayaking, paddle boarding, hiking, and practicing pilates.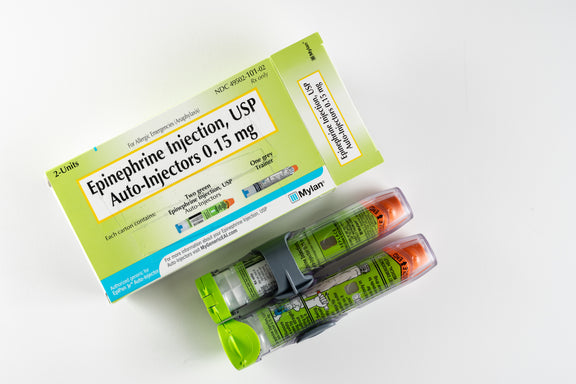 All health-related content on this website is for informational purposes only and does not create a doctor-patient relationship. Always seek the advice of your own pediatrician in connection with any questions regarding your baby's health.
These statements have not been evaluated by the Food and Drug Administration. Products are not intended to diagnose, treat, cure or prevent any disease.  If your infant has severe eczema, check with your infant's healthcare provider before feeding foods containing ground peanuts.