In 2017, the NIAID published new guidelines for early allergen introduction. Learn key points from these guidelines' summary for families.
In 2017, the National Institute of Allergy and Infectious Diseases (NIAID) published new guidelines based on findings from the landmark LEAP (Learning Early About Peanut Allergy) study. These guidelines are meant to help parents and physicians to safely and effectively introduce food allergens through the early introduction of allergenic foods like peanut.
If your child has severe eczema and/or egg allergy:
Introduce peanuts as early as 4-6 months of age

However, check with your health care provider first to determine if an allergy screening is required
If your child has mild to moderate eczema:
Introduce peanuts at 6 months of age
Learn more here about how eczema can significantly increase your child's risk of developing a food allergy.
If your child does not have eczema or food allergy:
Introduce peanuts together with other solid foods
Additionally, they offer the following general feeding instructions in their Addendum Guidelines:
Introduce peanut only when it's best for baby, i.e. when he or she is healthy

Only offer peanut for the first time at home, not at a daycare, restaurant, etc.

Schedule the feeding only when at least one caregiver will be able to supervise your child, without any distractions.

In addition, at least one caregiver must be able to supervise your child for at least 2 hours after the feeding to watch for any signs of an allergic reaction.
Learn what allergic reactions look like and steps to take if your baby develops a food allergic reaction here.
But it can be challenging for many parents to bring this new research home. In fact, in the landmark Enquiring about Tolerance (EAT) study, study participants could only achieve ~50% compliance with the protocol, suggesting that sustaining introduction can be difficult to achieve at such an early age.
However, you don't have to wait until your baby is ready for solids to introduce allergenic food with Ready. Set. Food! Our allergist-developed system easily mixes with breastmilk or formula, and introduces common allergens to your infant in pre-measured doses, based directly on the amounts used in the recent landmark studies, including the LEAP study. So, our evidence-based system makes it easy to follow the NIAID guidelines even if your baby is not ready for solid foods.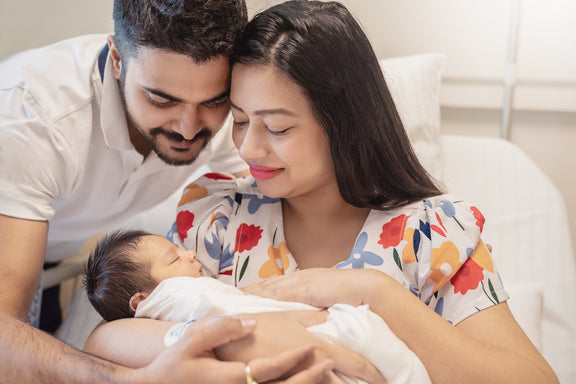 All health-related content on this website is for informational purposes only and does not create a doctor-patient relationship. Always seek the advice of your own pediatrician in connection with any questions regarding your baby's health.
These statements have not been evaluated by the Food and Drug Administration. Products are not intended to diagnose, treat, cure or prevent any disease.  If your infant has severe eczema, check with your infant's healthcare provider before feeding foods containing ground peanuts.