Dr. Nikhila Schroeder, board-certified allergist and pediatrician, answers more of your questions about infant food allergies and allergen introduction.
We spoke with Nikhila Schroeder, M.D., M.Eng., a board-certified allergist, board-certified pediatrician, and mother of 2 children under 3 years old, to discuss parents' most common questions about infant food allergies and early allergen introduction. Learn more about early allergen introduction and why 1000+ pediatricians and allergists recommend Ready. Set. Food!
What factors determine my baby's risk for food allergies?

Severe eczema is a notable risk factor in the development of food allergies. A family history of significant seasonal or food allergies, hives, asthma, and eczema can also suggest increased risk in your child, likely due to genetic factors for which we don't have a great test for yet.
How can I Introduce allergens early to my child?
Recent research has highlighted the benefits of constructive exposures to highly allergenic foods during early childhood over strict food avoidance. For example, the results of the highly publicized LEAP (Learning Early About Peanut Allergy). My own extensive professional experience providing food proteins to young children via Sublingual Immunotherapy (SLIT) drops has also shown similar benefits for many different foods. With supporting guidelines from the AAP, AAAAI, and NIH, our current body of medical knowledge suggests controlled early allergen exposures as a very useful option.
What do you feel Ready. Set. Food! offers parents interested in trying introducing allergens early?
There are many ways to safely introduce potential food allergens to children during the first year of life, but some ways are easier than others. Each family has a different set of health conditions, lifestyle circumstances, and concerns or fears, so as an allergist, knowing the options out there and helping families find the best method for them is important. Ready. Set. Food! offers a nice option for parents to consider because it provides step-wise exposures to three of the most common childhood food allergens (peanut, milk, and egg) guided by information gathered from clinical trials, easing the burden on parents to decide what amount of each of these foods to expose their child to and when and how to increase it.
About Nikhila Schroeder, M.D., M.Eng.:
Dr. Nikhila Deo Schroeder is board-certified in Allergy & Immunology (pediatric and adult) and also board-certified in Pediatrics. She was born and raised in Wisconsin. She attended college in Cambridge, Massachusetts at the Massachusetts Institute of Technology where she obtained both Bachelor's (2004) and Master's of Engineering (2005) degrees in electrical engineering and computer science with a minor in biomedical engineering and a concentration in music. She went on to medical school in Madison, Wisconsin and earned her Doctor of Medicine degree from the University of Wisconsin School of Medicine and Public Health in 2009. She then completed her Pediatrics Residency training program (2012) and Allergy-Immunology Fellowship training program (2014) both at the University of Virginia in Charlottesville, VA. She has been very involved in food allergy treatment, sub-specializing in comprehensive immunotherapy methods to help retrain the immune system towards tolerance. From 2014-2017, she worked at Allergy Associates of La Crosse and treated nearly 1000 patients from all over the country with Sublingual Immunotherapy (SLIT), the majority of which had one or more food allergies. She and her husband also had 2 children during this time and she delightfully augmented her perspectives and insights from being a pediatrician and allergist to now also being a mom. In 2018, Dr. Schroeder and her husband James Schroeder decided to move their family to Charlotte, North Carolina and open a clinic called Allergenuity Health Associates together in their vision – a direct care comprehensive sublingual immunotherapy treatment center, designed to offer coveted high-quality, scientific, personalized sublingual immunotherapy options and a health care model that supports the return to a strong patient-doctor relationship. Allergenuity Health has been open since the late summer of 2018 and is already helping patients from 13 states around the US. For more information, visit http://allergenuityhealth.com/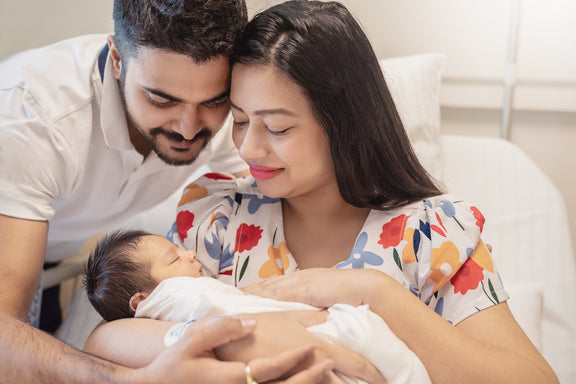 All health-related content on this website is for informational purposes only and does not create a doctor-patient relationship. Always seek the advice of your own pediatrician in connection with any questions regarding your baby's health.
These statements have not been evaluated by the Food and Drug Administration. Products are not intended to diagnose, treat, cure or prevent any disease.  If your infant has severe eczema, check with your infant's healthcare provider before feeding foods containing ground peanuts.