"Motivated by our own experiences, we set out to make it easy and safe for families to prepare their babies for food." - Andrew Leitner, M.D., Co-Founder
We are a group of physicians, scientists, and parents who are passionate about early allergen introduction. Meet the team behind our mission to help families give their babies the freedom to eat!
Why are you so passionate about Early Allergen Introduction?
I've seen families struggle with managing their child's food allergies and there are countless risks that parents have to face if their child suffers from a food allergy. It is sad to see what an effect the rise of food allergies has had on all of the schools and kids play spaces. I have been fortunate to not have had a child with allergies (yet) but I have many friends who suffer from it themselves or for their children. It is so common these days. All parents want to give their children the best future possible and that's why food allergen introduction is an important new breakthrough in the lives of families everywhere. As a parent myself, it's easy for me to be passionate about improving a child's quality of life (in addition to my own children).
What motivated you to become involved with Ready. Set. Food!?
When I learned about the recent research on allergen introduction, I discovered there was a significant gap in how families can bring this new research home. Many parents struggle with this at-home implementation. How do I introduce peanuts safely to my 4-month-old? How much and how often? Ready. Set. Food! Is their answer and honestly, it has been incredibly fulfilling to work with Ready. Set. Food! to achieve their mission of giving every family the tools to have the freedom to eat.
How has Ready. Set. Food! helped give your family food freedom?
With my 6-month-old son, I've already started him on Ready. Set. Food!. And as a busy mother of 3, it checks off all the boxes I look for when researching a new product for my family: all-natural, organic, evidence-based and easy to use. Now that we're on the 2nd month of our subscription, I love the convenience of Ready. Set. Food!. It fits so easily into our feeding routine, as my husband, nanny and myself can easily add it to his baby food or bottle each day. I feel fortunate that he seems to be adjusting well to it and we have had no allergic reactions. I am now very confident that we will have a child with food freedom!
How do you see Ready. Set. Food! advancing its mission of food freedom in the next 10 years?
With such a dedicated team of parents and physicians working towards such an important mission, they are already making significant progress towards that goal. At PLG Ventures, we've worked with them to help grow and scale their newly launched corporate wellness program, aimed at allowing family-minded companies like Snap and Sequoia to provide Ready. Set. Food! to working parents as an employee benefit. Growing these strategic partnerships will help further their mission and make Ready. Set. Food! more accessible for families everywhere.
About Elaine Russell: Elaine is a Partner with PLG Ventures focused on early-stage tech investing in Southern California. She started her career in investment banking at JPMorgan in NYC and worked in M&A within the CPG industry before receiving her MBA at Kellogg. Elaine then spent the past 10 years working within the startup industry in San Francisco and Chicago. First, she was an early employee at Tiny Prints up until they were acquired by Shutterfly in 2011 for $333m. After, she moved to Chicago to be VP of Product for Storeplacer, a company with a SaaS social commerce product, and then co-founded two B2C companies. The last company she founded was called Little Key, an on-demand marketplace for parents to find and book kids' classes and activities, acquired in 2016 by Dabble. She currently resides in Los Angeles with her husband and 3 children.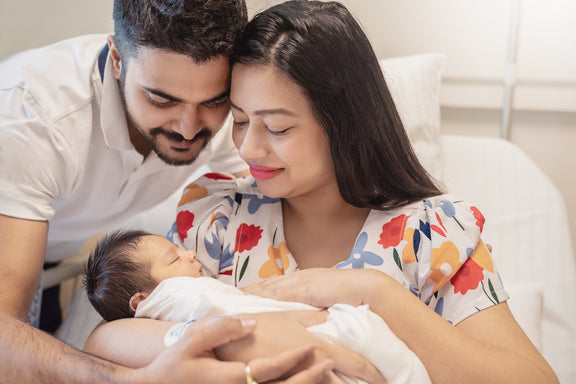 All health-related content on this website is for informational purposes only and does not create a doctor-patient relationship. Always seek the advice of your own pediatrician in connection with any questions regarding your baby's health.
These statements have not been evaluated by the Food and Drug Administration. Products are not intended to diagnose, treat, cure or prevent any disease.  If your infant has severe eczema, check with your infant's healthcare provider before feeding foods containing ground peanuts.