"Motivated by our own experiences, we set out to make it easy and safe for families to prepare their babies for food." - Andrew Leitner, M.D., Co-Founder
We are a group of physicians, scientists, and parents who are passionate about early allergen introduction. Meet the team behind our mission to help families give their babies the freedom to eat!
Name: John G. Nackel
Title: Founder/General Partner at Wavemaker Three-Sixty Health and Advisor for Ready. Set. Food!
Why are you so passionate about Early Allergen Introduction?
I have witnessed the troubling rise in food allergies, with the rate of peanut allergy more than tripling in recent years. In leading large groups of professionals at Ernst & Young and United Health Group, I've seen firsthand how the intersection of research and innovation can transform countless lives and can have a significant impact on a patient's quality of life. In health care, the focus can often rely on treatment and management of symptoms when there's no other better alternative. Every parent should know about this new research on food allergen introduction, especially given that food allergies are a serious, potentially life-threatening condition.
As a seasoned health care executive with over 35 years of industry experience, how do you early allergen introduction play a role in improving public health?
Food allergies are now a public health concern as millions of children suffer from food allergies today. What's even more alarming is that there is no cure for food allergies and one accidental exposure can have life-threatening consequences. Likewise, the cost of food allergies is impacting resources that could and should be used for other issues in the industry. Food allergies also cost families more than $4,200 in annual health care costs. The new research on early allergen introduction ushers in the potential to save more than 200,000 lives from a potentially life-threatening condition. At the same time, early allergen introduction will lower the cost to families and the health system now being spent on treating food allergies.
What motivated you to become involved with Ready. Set. Food!?
How families can bring new medical research on early allergen introduction home when compliance can be challenging for families with young infants is the challenge. Ready. Set. Food! is a revolutionary product that helps bridge the gap between this breakthrough research and at-home implementation. Every parent should have the tools to safely introduce allergens and Ready. Set. Food! is a great solution.
How do you see Ready. Set. Food! advancing its mission of food freedom in the next 10 years?
Ready. Set. Food! will be most effective when partnering with numerous other companies and medical organizations to achieve its goals of of early allergen introduction. Expansion through these strategic partnerships will help accelerate the goal of making Ready. Set. Food! more accessible and affordable for all families. The team at Ready. Set. Food! is firmly committed to this goal and are already in talks with payers on a pilot program to offer Ready. Set. Food! as an insurance reimbursement and with other global partners to accelerate product development and delivery systems.
About John G. Nackel: John is the Founder and General Partner at Wavemaker Three-Sixty Health (Wavemaker 360), the leading Southern-California based, early-stage venture capital firm (Seed and Series A) focused entirely on the healthcare industry. Wavemaker 360 is dedicated to helping emerging healthcare and medical technology companies develop and implement successful strategies for growth, efficiency, and capital. John has advised health care companies across all sectors (providers, payers, life sciences and government) in his role as Global Managing Partner of Ernst & Young LLP's Healthcare business. John also served as Chief Executive Officer of Ingenix (now Optum) Consulting a division of United Health Group. John has served on the board of directors of several public and private companies, including the Ensign Group, Inc. (NASDAQ:ENSG), which provides skilled nursing, assisted living, home health, and rehabilitative services; Mercury General Co. (NYSE:MCY), a specialty writer of all risk classifications of automotive and home insurance; the Pennant Group (NASDAQ:PNTG), which provides home health, assisted living and and rehabilitative services; ConnectedHealth, HealthTask, NetStrike, Visual Health Solutions and Vitalacy, all early-stage health care companies. He earned his bachelor's degree at Tufts University, master's degrees in public health and industrial engineering at the University of Missouri, and a Ph.D. in industrial engineering (health systems design) at the University of Missouri. He is a fellow of the American College of Healthcare Executives (FACHE) and the Healthcare Information and Management Systems Society (HIMSS). He is a senior member of the Institute of Industrial Engineers (IIE) and serves on the Advisory Board for Ready. Set. Food!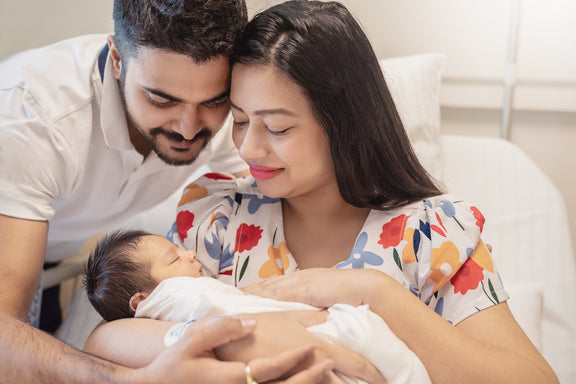 All health-related content on this website is for informational purposes only and does not create a doctor-patient relationship. Always seek the advice of your own pediatrician in connection with any questions regarding your baby's health.
These statements have not been evaluated by the Food and Drug Administration. Products are not intended to diagnose, treat, cure or prevent any disease.  If your infant has severe eczema, check with your infant's healthcare provider before feeding foods containing ground peanuts.