Meet our co-founder and food allergy dad Andrew Leitner, M.D., and discover how his son's food allergies inspired him to start Ready. Set. Food!
At the age of 7 months, my son Abe had his first severe allergic reaction to peanut butter. Even though my wife, Marissa, and I knew about the new studies supporting early allergen introduction, unfortunately Abe missed a critical immune window. He now suffers from multiple food allergies. Just as Abe inspired us to help families introduce food allergens early and safely, I wanted to share some advice for how parents can be proactive from my experiences as a physician, father, and co-founder of Ready. Set. Food!:
My Advice for Early Allergen Introduction
Don't Delay:

Studies show that earlier exposure (starting at 4-6 months) is favorable, however, positive results have been shown in older infants as well (up to 11 months). Many parents worry that their baby will have a reaction, but in

three clinical trials

on early introduction in over 2,000 babies, there weren't any cases of anaphylaxis or hospitalizations. In fact, anaphylaxis, or severe allergic reactions, is much less common in infants than toddlers and older children.



Infants with eczema are at the highest risk for developing food allergies, with some studies showing a 30% risk. In addition, eczema represents an important precursor, as most infants with eczema will develop their skin symptoms before developing food allergies. For infants with

severe

eczema, a screening by a pediatrician or allergist is required first.



Start Low, Gradually Build Up:

Parents are familiar with the advice to start with small amounts the first time a baby is exposed to allergenic foods. Introducing a small amount of one food at a time maximizes safety by allowing parents to monitor their baby for intolerance or mild reactions. Then, by increasing to a maintenance level, they can maximize the efficacy of sustained exposure.



The Importance of Sustaining Exposure:

Introducing allergenic foods early AND often is critical to safely introduce food allergens. A baby's immune system needs time and repeated oral exposure to develop a positive response to foods; recent studies exposed infants to allergenic foods 4 - 7 times/week for 3 - 6+ months.



Sibling with An Existing Food Allergy:

It can be stressful to introduce allergenic foods to an infant for

any

parent, especially if an older sibling already suffers from a food allergy. However, knowing that family history is considered a risk factor for developing food allergies, safe and early introduction is important.

I'm passionate about turning our family's struggle into a mission to help safely introduce food allergens. Abe motivates us to give parents the tools and information to safely introduce allergens and in turn, give their children a head-start towards a future with food freedom.
About the author:
Andrew Leitner, M.D. is a board-certified anesthesiologist and pain specialist. Motivated by his younger son's experience with food allergies, he helped the Ready. Set. Food! team develop its approach to early and sustained introduction. Dr. Leitner received his M.D. with honors from Washington University School of Medicine and completed residency and fellowship training at UCLA Medical Center. He is an assistant clinical professor at City of Hope National Medical Center, and lives in Los Angeles with his wife and two sons. He is a co-founder of and a member of the scientific advisory board for Ready. Set. Food!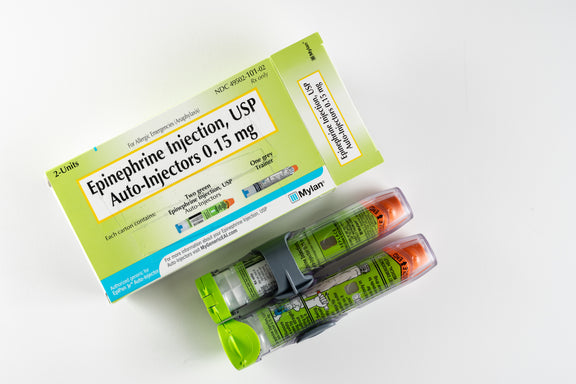 All health-related content on this website is for informational purposes only and does not create a doctor-patient relationship. Always seek the advice of your own pediatrician in connection with any questions regarding your baby's health.
These statements have not been evaluated by the Food and Drug Administration. Products are not intended to diagnose, treat, cure or prevent any disease.  If your infant has severe eczema, check with your infant's healthcare provider before feeding foods containing ground peanuts.