Meet Abe, our inspiration! Learn more about his struggle with food allergies and how that inspired us to help families get food freedom.
Meet Abe, my son and trusted sidekick.
Abe loves:
playing in the dirt

stealing his brother's toys

crawling up stairs
Abe can eat:
apples

peanut butter

cream of wheat

cow's milk

eggs

rice
Our Struggle with Early Allergen Introduction
Abe is free to do many things, but he's not free to eat whatever he wants. When Abe was 6 months old, he suffered a severe peanut allergy and soon tested positive for egg and dairy allergies. Even though we knew about the recent studies supporting early and sustained allergen introduction, we struggled to get Abe to regularly eat foods like peanut, egg, and milk at 4 months (many parents will understand!).
The Importance of Starting Early
Although that window is different for every child, it's important to start allergen exposure within the first year of life, and recent studies (and recommendations from the AAAAI and other organizations) support starting as early as 4 months. Here is what the US Food and Drug Administration states in their qualified health claim:
FDA Qualified Health Claim Linking Early Peanut Introduction and Reduced Risk of Developing Peanut Allergy
For most infants with severe eczema and/or egg allergy who are already eating solid foods, introducing foods containing ground peanuts between 4 and 10 months of age and continuing consumption may reduce the risk of developing peanut allergy by 5 years of age. FDA has determined, however, that the evidence supporting this claim is limited to one study.
If your infant has severe eczema and/or egg allergy, check with your infant's healthcare provider before feeding foods containing ground peanuts.
Because of his food allergies, my wife, Marissa, and I need to monitor Abe carefully, and many seemingly innocent moments can be dangerous ones. But food allergies won't slow him down. Abe's spirit is what motivates us to help other families. I'm passionate about turning Abe's struggle into a mission to help families introduce allergens early.
The Mission Behind Ready. Set. Food!
We created a gentle guided system to make it easy for parents to introduce and sustain exposure to peanut, egg, and milk for their babies, starting at 4 months of age. Ready. Set. Food! conveniently mixes in with breast milk, formula, or food and is pre-dosed to give your baby the right amount.
We hope you join us on our mission! Visit our Science and How it Works pages to learn more about how early allergen introduction can help your child live a lifetime with food freedom.
About the author:
Andrew Leitner, M.D. is a board-certified anesthesiologist and pain specialist. Motivated by his younger son's experience with food allergies, he helped the Ready. Set. Food! team develop an evidence-based approach to early and sustained introduction. He is a member of the scientific advisory board for Ready. Set. Food! Dr. Leitner received his M.D. with honors from Washington University School of Medicine and completed residency and fellowship training at UCLA Medical Center. He is an assistant clinical professor at City of Hope National Medical Center, and lives in Los Angeles with his wife and two sons.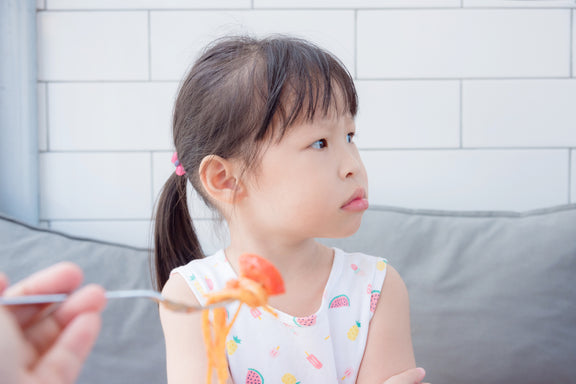 All health-related content on this website is for informational purposes only and does not create a doctor-patient relationship. Always seek the advice of your own pediatrician in connection with any questions regarding your baby's health.
These statements have not been evaluated by the Food and Drug Administration. Products are not intended to diagnose, treat, cure or prevent any disease.  If your infant has severe eczema, check with your infant's healthcare provider before feeding foods containing ground peanuts.