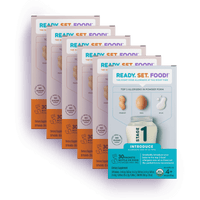 Stage 1+2 Bottle Mix-In - 6 month plan
Maintain top 3 allergens - peanut, egg and milk.
More Allergen Introduction Products From Ready. Set. Food!
More Ways to Introduce Allergens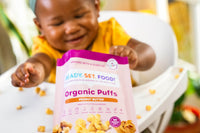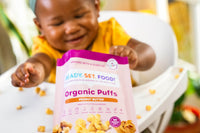 New Organic Puffs
ENJOY ORGANIC PUFFS AT HOME OR ON THE GO
These are puffs with a purpose, made with 9 top allergens on an organic corn base. Maintaining regular exposure to top allergens in your little one's diet has never been easier – or more delicious.