Your pediatrician is your partner in keeping your child healthy, so you'll need to select your pediatrician carefully. Here are the factors you should consider and questions you should ask when choosing a pediatrician for your baby, from your online research stage to meeting with the pediatricians on your shortlist.
One of the most important decisions you will make for your baby is choosing the pediatrician who will take care of their health. Pediatricians are doctors who specialize in caring for infants and children – and the pediatrician you choose for your baby could potentially care for them until they are 18. This means it's vital to select a pediatrician who you want to form a long-term health relationship with!
Since you'll need to take your baby to a pediatrician soon after they're born, you'll have to select the right pediatrician before baby makes their entrance. In fact, it's best to have your pediatrician picked out with enough time to visit them at least once before baby is born. (This way, you can ask them any baby health questions on your mind, before the distractions and fatigue of new parenthood come into play.)
How to select a pediatrician for your baby? Read on for all the factors to consider and questions to ask.
Essentials to know about pediatricians
What sets pediatricians apart from other doctors, including family doctors? Pediatricians are trained to address children's growth, developmental and behavioral needs. They received specialized training in children's health after completing medical school – all of their residency time was focused on caring for children. And since pediatricians only care for children, they also have more experience in meeting children where they are, and sensitively addressing any health issues in conversations with parents.
Your pediatrician will see your baby for the first time immediately after birth, or a few days after birth. (If they don't examine baby right after they're born, baby's first checkup with your pediatrician will be 3-5 days after birth, or 1-2 days after baby is home from the hospital.) After that, they'll check on your baby multiple times throughout their first year, to assess their health, growth, and development.
At every visit, a pediatrician will also give you a preview of developmental milestones to come for your little one, and guidance on the best ways to keep your child healthy and safe at the stage they're currently in.
Researching pediatricians: Tips and factors to consider
So, how to find the right pediatrician for your little one? First, research pediatricians online as thoroughly as you can, and call pediatricians' offices if you need more information. Your goal of the research process is to make a shortlist of possible pediatricians who you'd like to talk to one-on-one.
Follow these research steps:
Start looking for a pediatrician 3 months before baby arrives.
3 months out may seem early, but you need to leave enough time to get recommendations from friends and family, investigate pediatricians thoroughly, visit the offices of your top picks, and have your pediatrician in place with some breathing room before baby is born. By waiting to start the research process until about 3 months before birth, though, you'll be able to focus on your own well-being as you await your little one's arrival.
Ideally, you should have your pediatrician picked out one month before your due date. (That way, your new pediatrician knows they'll be scheduling an appointment soon after you deliver.) This means you'll have a good two months to complete all your research and visit pediatricians before making your final decision.
Begin by making a list of pediatricians with convenient locations.
Remember that you'll be seeing your pediatrician several times during baby's first year. Healthy babies usually see the pediatrician every 2 months – sometimes even more often. So, you'll want a pediatrician who is easy to get to. And if your little one is sick, has a health condition, or needs sudden care, it's even more vital that your pediatrician is close by.
Consult family, friends, and peers.
Chances are, your family and friends have pediatricians they love and recommend. And if they currently have little ones, they might be able to give you the inside scoop on their pediatricians' character, approach to care, credentials, and other vital information before you start visiting the doctors you're interested in learning more about.
Talk to your doctors.
Your OB-GYN or primary care physician might have recommendations for pediatricians as well. So, don't be afraid to ask these doctors during your own routine visits!
Check pediatricians' availability.
What are the pediatrician's office hours, and will they fit with your schedule? For example, if both you and your partner work outside the home, and you both have the typical working hours, you probably won't want a pediatrician who only has 9-5 hours on weekdays. Instead, you'll want a pediatrician with early morning, evening, and/or weekend hours available.
Investigate pediatricians' credentials.
Most pediatric practices' websites have dedicated pages that list each of their pediatricians' credentials. Investigate these pages and find out about each pediatrician's hospital affiliations, education and area(s) of expertise.
Investigate whether pediatricians are board-certified.
Ideally, a pediatrician should be board-certified. Board certification is not a requirement for a pediatrician to be licensed. Instead, this certification shows that a pediatrician has passed a voluntary exam (the American Board of Pediatrics, or ABP, exam) and gone above and beyond the requirements of their license to specialize in children's health.
As part of their certification, a board-certified pediatrician must continue to stay up to date with the latest developments in children's medical care, and attend ongoing professional development opportunities. In addition, they must retake the ABP exam every 5 years, and complete other "maintenance of certification" assessments, to show that they're keeping up with the current body of knowledge and standards of care.
Pediatricians can be board-certified in General Pediatrics, or choose to specialize and earn board certification in a specialty area of pediatrics.
You can use the ABP's tool to verify whether a pediatrician you're looking into is board-certified.
Comb through online reviews.
You're already Googling nearby pediatricians to get information like their location, credentials, and availability. While you're doing your research, see if patients have reviewed the pediatricians you're searching. Look for individual doctors' names in the reviews of pediatric practices. Of course, a single review (positive or negative) shouldn't be the deciding factor. Ideally, you should verify that the review comes from someone who actually takes their child to that pediatric practice. And you'll need to visit a pediatrician, and get a feel for how they interact with you in person, to make the most informed choice.
Look into cost and insurance coverage.
Once you've started to build a list of pediatricians, make sure the pediatricians accept your insurance and have a reasonable price point before moving them to your shortlist. What will your insurance cover, and how much are you expected to pay out of pocket? Check your insurance website for the answers, and compare before you start visiting pediatricians. That way, you won't get attached to a pediatrician who isn't affordable for your family.
The Doctors Bjorkman (Dr. Sarah Bjorkman, OB-GYN and Dr. Kirby Bjorkman, board-certified pediatrician) share more factors to consider when selecting a pediatrician:
After making your shortlist: Visiting a pediatrician
Now, it's time to talk to the pediatricians on your shortlist one-on-one, to evaluate them further. Many pediatricians offer initial visits for free, but some charge for this visit, so double-check this before you call for an appointment.
Ideally, you should visit pediatricians in person. (You can also visit them over a video call. But if you choose this option, it may be harder to get a sense of how they interact with you, and you won't be able to evaluate other important parts of the pediatric practice location. Still, a video call will let you see each other's faces, which is essential for this type of evaluation.)
If you're visiting in person, pay attention to the demeanor of staff (how kind and professional are they?), cleanliness of the waiting room, and other elements of the practice before you see your pediatrician. You might also talk to other parents in the waiting room, if able. What do they like best about their pediatrician and the practice? Why did they choose this pediatrician, and what do they think of the pediatrician's approach to care?
Once it's time to talk to the pediatrician, evaluate their bedside manner and character carefully. Are they friendly, respectful, compassionate and willing to listen to you? Or do they seem like they're rushing you to finish and disregarding your concerns?
And what do you think of their philosophy of care? If there are any specific concerns or preferences you have, including about feeding, antibiotics, and sleep training, it's best to ask the pediatrician for their take on these areas and see if you're in alignment.
Trust your instinct as you work toward your final decision. After all, you need to choose a caring pediatrician you get along well with, as they're closely responsible for your baby's health (and will likely be responsible for your child's health for several years).
Questions to ask your pediatrician
Be prepared for your conversations with pediatricians, so you're most equipped to make the best decision for your baby's health. While you're talking with a pediatrician on your shortlist, you should ask them the following questions:
Why did the pediatrician choose to specialize in pediatrics?

How long have they been practicing?

Will they give your baby their first checkup at the hospital, or are they outpatient-only? (Usually, a pediatrician will only give that first checkup if they are affiliated with the hospital you deliver baby at. Otherwise, a doctor in residence at the hospital will perform the first checkup.)

What training, hospital affiliations, and certifications does the pediatrician have? (You'll find out at least some of this online, but this is still a great question to ask in person.)

What is their price point, and on what sort of schedule do they expect you to pay?

Do they offer day-of appointments if your child has a sudden health issue?

How far in advance must you schedule appointments?

Are there separate waiting areas for healthy and sick kids?

If your child needs specialized care, how will the pediatrician coordinate this care (including referrals to appropriate specialists)?

If there's an emergency, is care provided in-house, or will your child be sent to urgent care or the emergency room?

What are the pediatrician's available appointment hours?

During hours the practice is open, can you call with any questions? Anytime the office is open, or only during set "telephone hours?"

What happens if you need to call the pediatrician after hours? How quickly will you get a response back?

If the pediatrician is on vacation or otherwise not available, who will take care of your child?

Can you email the pediatrician with any questions or concerns?

Are video call visits offered (if you're interested in these)?
Baby's first checkup
Once you take baby to their first checkup with your new pediatrician, watch how the pediatrician interacts with and cares for your little one, and make doubly sure that you're comfortable communicating your concerns. Making sure everything "clicks" with your new pediatrician is vital, because ideally, your pediatrician will be your and your child's health partner for years to come.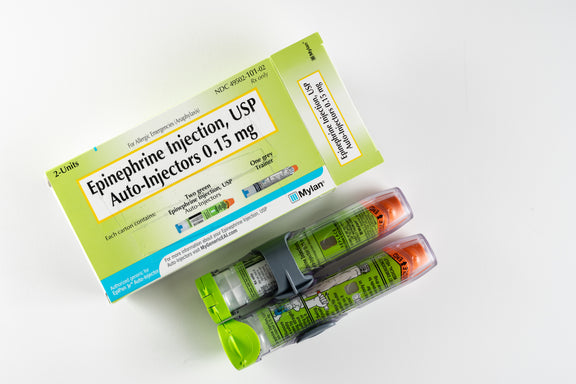 All health-related content on this website is for informational purposes only and does not create a doctor-patient relationship. Always seek the advice of your own pediatrician in connection with any questions regarding your baby's health.
These statements have not been evaluated by the Food and Drug Administration. Products are not intended to diagnose, treat, cure or prevent any disease.  If your infant has severe eczema, check with your infant's healthcare provider before feeding foods containing ground peanuts.