Introducing 9 of the top allergens to your baby has never been easier. As the only baby cereal with allergens inside, Ready. Set. Food! Organic Baby Oatmeal does double duty: provides your baby with an everyday, tasty meal they'll love and helps to introduce the allergens that they need at the right time.
Introducing Ready. Set. Food! Organic Oatmeal: The Only Oatmeal with Allergens Inside
At Ready. Set. Food!, we believe every bite matters. That's why we're excited to introduce our new 100% organic baby oatmeal that introduces the most common allergens in every bite. Our 9 top allergens are pre-mixed with organic whole grain oats inside every re-sealable pouch: peanut, egg, milk, cashew, almond, walnut, sesame, soy, and wheat.
As the only organic baby oatmeal that has allergens inside, our oatmeal is also 100% organic, high in protein (2x more than other leading brands), fortified with iron and is made with 100% organic milled whole grain oats. And following USDA guidelines, our oatmeal contains no added sugar – just like Ready. Set. Food! Stages 1-3 and in keeping with our promise to give families healthier futures.
Guidelines from leading health organizations recommend feeding your baby common allergens on a regular basis, and our oatmeal helps families follow those guidelines in a delicious, healthy meal that parents and children alike will love. Introducing 9 of the top allergens to your baby has never been easier!
How to Use Ready. Set. Food! Organic Oatmeal: It's as Easy as 1-2-3!
1. Scoop & Pour
Scoop the amount of baby oatmeal your child eats into a bowl. Add breast milk, formula or water.
2. Stir
Stir to desired consistency. Serve as is or heat until warm.
3. Feed & Enjoy!
It's mealtime – Yummy!
Ready. Set. Food! Organic Oatmeal FAQs
Why is Ready. Set. Food! Baby Oatmeal the best choice for your baby?
Our Baby Oatmeal is the best solution to follow the leading medical guidelines that recommend introducing allergens early and often while giving your child a nutritious, healthy and easy to prepare meal. As parents ourselves, our goal is to make early allergen introduction as simple, mess-free and convenient for families and our Baby Oatmeal is the perfect solution for busy families.
My baby is eating solids. Should I give my baby Stage 3 or Baby Oatmeal?
Guidelines from leading medical organizations recommend to feed your baby allergens on a daily basis. Both products follow those recommendations and deciding on which product works best for your child depends on your family's preferences and feeding routines. However, many families use both our Stage 3 system and Baby Oatmeal on a regular basis to offer their child more options and in turn, a more diverse diet. If you plan to use both products however, do not give both on the same day.
What age is appropriate to start using Ready. Set. Food! Baby Oatmeal?
Generally, Ready. Set. Food! Organic Baby Oatmeal can be offered to any baby that is 6 months of age or older and/or ready to start solid foods.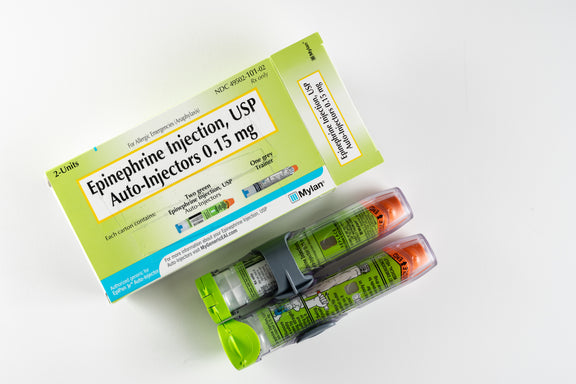 All health-related content on this website is for informational purposes only and does not create a doctor-patient relationship. Always seek the advice of your own pediatrician in connection with any questions regarding your baby's health.
These statements have not been evaluated by the Food and Drug Administration. Products are not intended to diagnose, treat, cure or prevent any disease.  If your infant has severe eczema, check with your infant's healthcare provider before feeding foods containing ground peanuts.