Do you want to do early allergen introduction yourself? Is your baby ready for solids? Use these recipes to help introduce peanut, egg and milk.
Here's what you'll find in this article:
DIY recipes to help introduce peanut, egg and milk

Tips for sustaining exposure, which is vital

Additional resources that help parents introduce allergens safely and easily
If you want to do early allergen introduction yourself, and your baby is ready for solid foods, here are some recipes to introduce peanut, egg and milk -- which represent over 80% of the most common childhood food allergies.
Remember to wait 2-5 days between introducing each new food. Leading pediatricians recommend this approach, because it gives you time to see how your baby is reacting to each new food.
Stage 1 Recipes for Introducing Peanut, Egg and Milk
*Around 6 Months (or when baby is ready for solids)
Introducing Peanuts
Ingredients:
2 teaspoons smooth peanut butter (9-10 g of peanut butter; approximately 2 g of peanut protein)

Hot water
Instructions:
Measure out 2 tsp. peanut butter.

Slowly add 2-3 tsp. hot water to thin the peanut butter.

Let cool.

If needed, increase the amount of water (or add previously tolerated infant cereal) to achieve a consistency that's comfortable for your baby
Introducing Eggs
Ingredients:
Egg

Breast milk, baby formula or water
Instructions:
Hard-cook a whole egg and mash it.

Mix about 1 ½ tsp. (7 mL) of the egg with a little breast milk, formula, or water.
Introducing Milk
Please note: The AAP cautions against offering cow's milk as a beverage until after your baby turns 12 months old. Breastmilk, baby formula and water are the best beverage choices at this time.
Introduce milk to babies with plain yogurt or ricotta cheese. Don't offer cow's milk as a beverage.
Yogurt: Whole-milk plain yogurt is a safe early dairy food to introduce to your baby. Avoid flavored yogurts or any varieties with added sugar that infants do not need.
Ricotta Cheese: Whole-milk ricotta is another early dairy option once your baby can handle thicker purees. It tends to be lower in sodium than other cheeses.
Stage 2 Recipes for Sustaining Exposure
A note about sustaining exposure: landmark research studies on early and sustained allergen introduction had regular feeding ranging from 3 months to 4 years! These recipes are designed for 8-12 month old babies.
Peanuts
Spread peanut butter on small pieces of bread

Add peanut butter to applesauce, oatmeal or mashed bananas
Eggs
Prepare hard-boiled egg. Incorporate with vegetable or fruit puree (i.e. mashed avocado).

Prepare an omelette and dice into bite sized pieces. Optional: add to rice and/or soft, bite-sized vegetables
Milk
Add finely grated cheese to vegetable puree

Prepare cheese sauce and incorporate with rice or chopped, cooked pasta

Dice soft cheese into small cubes and offer to baby
For more recipes, visit preventallergies.org and the National Allergy Strategy for Australia's resource Nip Allergies in the Bub.
Our Solution to Early Allergen Introduction
While it's possible to maintain a strict regimen when introducing allergenic foods like peanut, egg, and milk for several months to an infant, it can be very challenging for parents and especially parents of picky eaters. Learn more about the challenges of DIY early allergen introduction.
We were inspired to create a better, easier, and safer way for parents to help introduce food allergens. We have done the research, calculated the doses, and made the mess, so you don't have to. Early AND sustained allergen introduction made easy, for families like yours.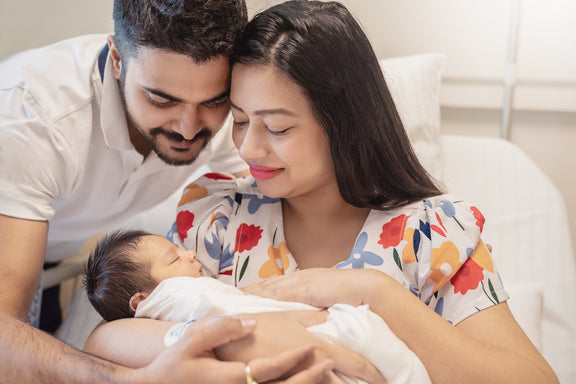 All health-related content on this website is for informational purposes only and does not create a doctor-patient relationship. Always seek the advice of your own pediatrician in connection with any questions regarding your baby's health.
These statements have not been evaluated by the Food and Drug Administration. Products are not intended to diagnose, treat, cure or prevent any disease.  If your infant has severe eczema, check with your infant's healthcare provider before feeding foods containing ground peanuts.