Ready. Set. Food! is proud to lead the industry in securing top healthcare partnerships including Providence Health, Maven Clinic, and Advocate Aurora Health, to advance our mission of helping improve the lives and health of families through our safe and easy solution to early allergen introduction. Learn more about how Ready. Set. Food!'s expertise and resources helped these organizations overcome any barriers in following the new guidelines recommending early allergen introduction.
Challenge: To upgrade the educational resources and recommendations for leading healthcare organizations to better align with new medical guidelines recommending that all parents introduce allergens early and often for their children.
Here's a summary of the customized solutions we've provided to these leading healthcare partners that work with hundreds of thousands of families every year:
Providence Health: Ready. Set. Food! Provides Digital Health Solutions Empowering Parents to Follow New Food Allergy Guidelines
About:

Delivering services across seven states, Providence is committed to touching millions of lives and enhancing the health of the American West to transform care for the next generation and beyond.

Babies Born Every Year:

77,000 babies

# of Pediatricians:

500+ Pediatricians

Solution:

Ready. Set. Food! recently launched a pilot program with Providence to provide parents with early allergen introduction resources through Wildflower, Providence's digital platform that already delivers personalized support, education, and resources to patients. Wildflower has now embedded food allergy education, recommendations, and guidance from Ready. Set. Food!'s team of leading pediatricians and allergists to ensure new parents are informed on early allergen introduction and equipped with the right questions to ask their providers. In addition, Providence Health families will now be able to receive information on early allergen introduction through the

Circle App

.
Reminders at the 2 months, 4 months, 6 months, and 9 months visit:
"We are always looking for innovative partnerships that help us support our patients at critical stages in their health. By combining Wildflower's platform with expert content and guidance from Ready. Set. Food!, we can reach many families and positively impact the health of their children." -- William A. Conrad, MD, Chief Medical Officer from Providence South Bay Ministries
Maven Clinic: Ready. Set. Food! Delivers Vital Food Allergy Education through Maven's Postpartum track
About:

Founded in 2014 by Kate Ryder, Maven is the most comprehensive platform of its kind, providing critical support across fertility, pregnancy, adoption, parenting, and pediatrics.

Babies Born Every Year:

16,000 babies

# of Pediatricians:

25+ types of specialized medical and wellness providers

Solution:

Maven Clinic members will now have access to Ready. Set. Food!'s educational resources on food allergies, developed in partnership with leading physicians and medical experts. These resources will give their families the tools to safely and easily follow the new USDA guidelines which recommend that every baby introduce allergens starting at 4 months of age.

Maven members can learn more about new food allergy guidelines at key milestones throughout Maven's postpartum dashboard, an essential tool for Maven's important community of parents. In addition, our Chief Allergist Dr. Katie Marks-Cogan led a

"Food Allergies 101" virtual class

to educate Maven families on how to safely introduce allergens into their child's diet. You can learn more about our educational resources for Maven Clinic families

here

.
Mavens dashboard at weeks 8, 17, 26, and 39 of the postpartum track:
"We decided to partner with Ready. Set. Food! because of our shared focus on driving healthier outcomes." -- Christian Hicks, VP, Strategy & Operations for Maven Clinic
Advocate Aurora: Ready. Set. Food! Partners to Upgrade Key After Visit Summaries to Align with New Food Allergy Recommendations
About:

Advocate Health Care in Illinois and Aurora Health Care in Wisconsin together form one of the country's premier, not-for-profit health systems. Advocate Aurora Health is nationally recognized for clinical expertise across the care continuum while leading health care transformation to drive value and reimagine the consumer experience.

Babies Born Every Year:

35,000 babies

# of Pediatricians:

525 Healthcare Providers

Solution:

In partnership with Ready. Set. Food!, Advocate Aurora was able to overhaul their

after visit summary

at key milestones (i.e. at the 2 month, 4 month, 6 month, and 9 month visit) to include new recommendations on introducing allergens for infants from key medical guidelines. In addition, our medical advisory board worked with Dr. Shelley Watters (Allergist Lead at AAH) to create educational resources for Advocate Aurora's community of patients and healthcare providers. Learn more about these customized solutions for Advocate Aurora

here

.
Additions to the after-visit summary to help teach about food allergies, particularly at the 2 months, 4 months, 6 months, and 9 months visit.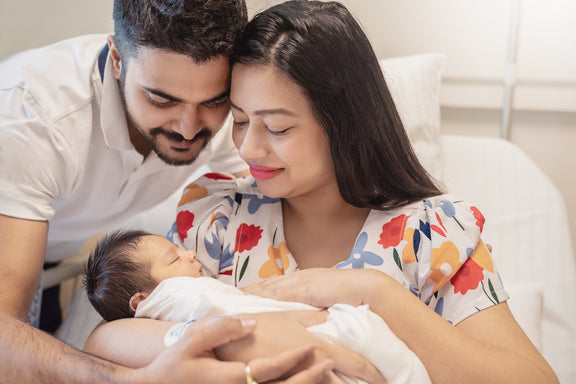 All health-related content on this website is for informational purposes only and does not create a doctor-patient relationship. Always seek the advice of your own pediatrician in connection with any questions regarding your baby's health.
These statements have not been evaluated by the Food and Drug Administration. Products are not intended to diagnose, treat, cure or prevent any disease.  If your infant has severe eczema, check with your infant's healthcare provider before feeding foods containing ground peanuts.