Newly released clinical guidelines for early introduction of peanut and egg for all babies increases quality of life and reduces costs.
New clinical guidelines for childhood food allergy prevention from leading allergy organizations, American Academy of Allergy, Asthma, and Immunology (AAAAI); the American College of Allergy, Asthma, and Immunology (ACAAI); and the Canadian Society of Allergy and Clinical Immunology (CSACI ) provide important recommendations for payers and medical directors to update reimbursement strategies and member education practices involving early introduction of peanut and egg for babies. These new guidelines are validated to increase Quality Adjusted Life Years (QALY) while also presenting meaningful cost savings.
The updated guidance from the AAAAI, ACAAI, and the CSACI includes recommendations to improve member care and reduce costs, we've highlighted key aspects of these guidelines for payers:
1. No more pre-screening for any food allergies - pediatric food allergy screening tests have a high rate of false positives and do not substantially affect clinical treatment pathways. Long wait times for allergy specialists, combined with avoidance of allergens during these periods, creates an opportunity for babies to potentially develop allergies. New guidelines recommend no more screening prior to early introduction. This reduction in screening will yield immediate cost savings. These new guidelines recommend early introduction of allergens as an alternative to screening
In addition to these recent guidelines from the AAAIA, ACAAI, and CSACI, other leading medical societies around the world support no pre-screening for food allergies and have issued new guidelines in support of early and sustained allergen introduction.
2. Cost savings - Early introduction of peanut and eggs creates significant cost savings through the reduction in screening, allergist visits, unnecessary Epi-Pen prescriptions, and other visit savings (emergent and non-emergent). Under all scenarios studied, early introduction reduced associated costs for high-risk babies. These savings can represent up to $13,531 over the simulated period.
Cost savings for prevention:
For babies with eczema
early peanut introduction saves $5,151
early egg introduction saves $8,380
total early peanut AND egg introduction saves $13,531
QALY improvements for babies with eczema
early peanut introduction saves 0.17 QALY
early egg introduction saves 0.25 QALY
total early peanut AND egg introduction saves 0.42 QALY
3. Increased QALY -- Early introduction of peanut and eggs reduces allergic reactions by up to 88%. Through adherence to new guidelines, member forecasted QALY increases by up to 0.50 years.


The new guidelines present an opportunity to both save money and increase member quality of life.
To read the exact wording of the recommendations from the AAAAI, ACAAI, CSACI, you can read it here.
Need Food Allergy Educational Materials for your Office?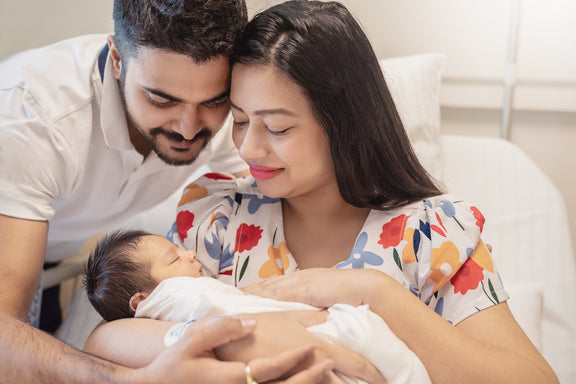 All health-related content on this website is for informational purposes only and does not create a doctor-patient relationship. Always seek the advice of your own pediatrician in connection with any questions regarding your baby's health.
These statements have not been evaluated by the Food and Drug Administration. Products are not intended to diagnose, treat, cure or prevent any disease.  If your infant has severe eczema, check with your infant's healthcare provider before feeding foods containing ground peanuts.