THE RSF JOURNEY
FROM ALLERGEN INTRODUCTION TO FOOD FREEDOM
Gradually introduce the most common allergens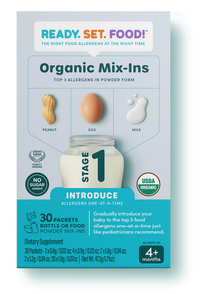 Bottle feeders & food eaters
Learn More
Maintain exposure to help build tolerance

Bottle feeders & food eaters
Learn More
Grow Exposure To Include Additional Allergens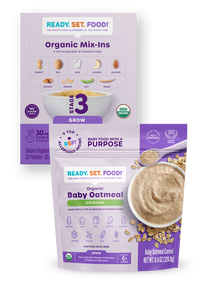 Food eaters only
Learn More
Continue Exposure And Promote Diet Diversity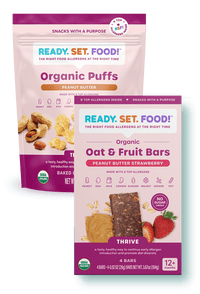 Food eaters only
Learn More
WE START WITH REAL FOOD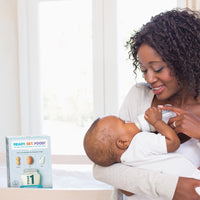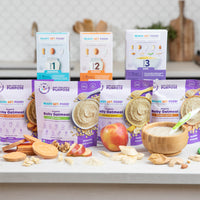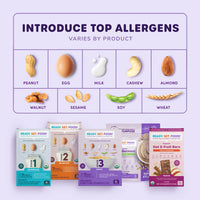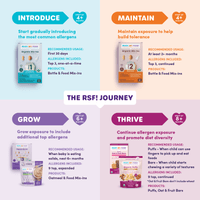 Our Best sellers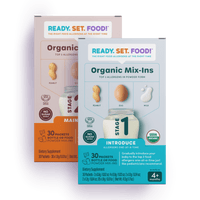 Stage 1 + 2 Mix-Ins
Introduce the top 3 allergens safely and easily, one at a time. The only allergen introduction system for babies to start in the bottle. Pre-measured daily pack...
Organic Baby Oatmeal - Banana Apple
Two of the most classic oatmeal toppings come already mixed inside this organic baby oatmeal, along with 9 of the top food allergens. Our new Banana Apple Organ...
Organic Oat & Fruit Bars - Variety Packs
These Organic Oat & Fruit Bars are snacks with a purpose, made from wholegrain oats and real fruit, with 8 top allergens premixed inside! Maintaining regula...