LOS ANGELES, CA – July 18, 2019 – Ready. Set. Food!, a consumer products leader in the world of childhood early allergen introduction, today announced that the company has raised $2.2 million in venture capital funding led by Amplify.LA. The investment round was also backed by notable VC's PLG Ventures and Wavemaker 360, and other investors include Cornerstone OnDemand CEO Adam Miller, MasterClass CEO David Rogier, and Pasadena Angels.
Ready. Set. Food!'s goal is to provide parents a safe and easy method to introduce common food allergens such as peanut, egg, and dairy. Recently, three groundbreaking, independent clinical studies have transformed both national and international medical guidelines around early allergen introduction. Aligning with these updated guidelines, the company's evidence-based, guided system of daily allergen packets is designed to be introduced to a baby's diet as early as 4 months of age.
Co-Founders Daniel Zakowski and Dr. Andrew Leitner launched the company in May 2018 after over a year of prior research and development. They were inspired by Dr. Leitner's son and Zakowski's nephew, Abe, who suffered an extreme allergic reaction to peanuts at six months of age, and after testing, learned that he was also allergic to eggs and dairy. Dr. Leitner and his wife were aware of the need to introduce allergens early to Abe, but they did not know that the clinical studies advised introducing these allergens as early as four months of age. This ignited a passion to turn Abe's struggle into a mission to help families introduce allergens early, while a baby is still breast or bottle feeding.

Ready. Set. Food! has secured the support of over 1000 pediatricians and allergists who recommend the system in their practices, and given over 6,000 families the best chance at food freedom. "We are so excited at the strong level of interest we received from both the medical and VC communities and are extremely proud of the work we have done over the last year since our launch," said Zakowski, Ready. Set. Food!'s CEO. "These investments are being used to further our mission of helping over 200,000 infants every year with food freedom."

Ready. Set. Food! is committed to using its recent funding to continue giving all babies the gift of food freedom. Along with growing awareness and education to consumers around the science of early allergen introduction, the company aims to expand its corporate wellness program, which allows family-minded companies like Snap and Sequoia to provide Ready. Set. Food! to working parents as an employee benefit. Additionally, this funding will allow them to accelerate their strategic partnerships, particularly with their pilot program with Blue Shield to offer Ready. Set. Food! as an insurance reimbursement.
Amanda Schutzbank, Vice President at Amplify.LA, said: "Having personally used Ready. Set. Food! with my daughter, I know how easy they make it to, and their patent-pending approach will help create long term differentiation. It's one of those great times where a great business opportunity combines with an incredibly important mission.
For more information regarding Ready. Set. Food!'s unique method to introducing common childhood food allergens, please visit www.readysetfood.com.
###
About Ready. Set. Food!:
Founded by a team of physicians, leading medical experts, and parents, Ready. Set. Food! is a groundbreaking product for early allergen introduction, making it easy for families everywhere to introduce food allergens. Currently, more than 1000 pediatricians and allergists recommend Ready. Set. Food!'s evidence-based approach to early allergen introduction in their practices. Although food allergies are on the rise, Ready. Set. Food!'s goal is to help reverse that trend and give families everywhere a head start towards food freedom. For more information on Ready. Set. Food!, visit www.readysetfood.com and follow them on Facebook, Instagram, and LinkedIn.
About Amplify.LA:
Amplify is a leading institution and venture capital fund based in Los Angeles that is recognized as a leading business accelerator both locally and nationally. Since 2011, Amplify has invested in over 80 portfolio companies. Those companies have grown to a combined $1B+ in gross enterprise value, and have gone on to raise over half a billion dollars in additional capital from some of the most notable later stage investors. Along with venture capital investments, Amplify provides a robust platform and network to help entrepreneurs through their journey, assisting with things such as recruiting, fundraising, and mentorship. For more information on Amplify.LA, visit www.amplify.la.
Media Contact:
Samantha Radach
Godfrey Sanders PR (for Ready. Set. Food!)
949.290.2834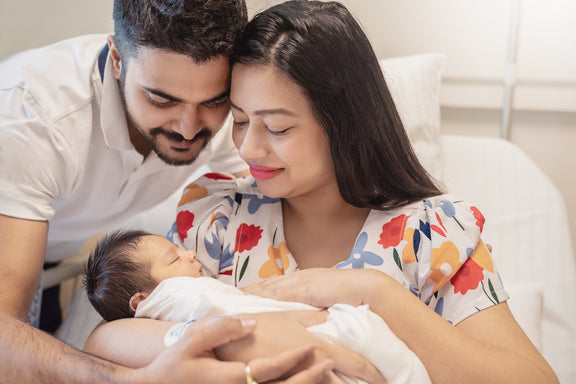 All health-related content on this website is for informational purposes only and does not create a doctor-patient relationship. Always seek the advice of your own pediatrician in connection with any questions regarding your baby's health.
These statements have not been evaluated by the Food and Drug Administration. Products are not intended to diagnose, treat, cure or prevent any disease.  If your infant has severe eczema, check with your infant's healthcare provider before feeding foods containing ground peanuts.