Ready. Set. Food! is excited to announce their partnership with Maven Clinic to further empower their thousands of families to think proactively about their babies' health by introducing allergens safely and easily. Maven Clinic members will now have access to Ready. Set. Food!'s educational resources on food allergies, developed in partnership with leading physicians and medical experts. These resources will give their families the tools to safely and easily follow the new USDA guidelines which recommend that every baby introduce allergens starting at 4 months of age.
Maven Clinic and Ready. Set. Food! Improve The Well-Being of Employees And Their Families
Ready. Set. Food! makes it easy and safe for families to introduce the top 9 most common food allergens as recommended by the new clinical guidelines.
"We're looking forward to helping Maven Clinic families introduce allergens safely and easily with the educational resources we offer at Ready. Set. Food!," says Daniel Zakowski, CEO of Ready. Set. Food! "We share Maven Clinic's commitment to improving families' health through innovative, proactive wellness solutions, and are proud to be included among the resources available in Maven Clinic's Resource Center. Ready. Set. Food! fits right in with Maven Clinic's proactive approach to family health and benefits."
"We decided to partner with Ready. Set. Food! because of our shared focus on driving healthier outcomes," says Christian Hicks, VP, Strategy & Operations for Maven Clinic.
Ready. Set. Food!'s Corporate Wellness Program: Improving Employee Lives
Ready. Set. Food! is excited to partner so closely with Maven Clinic, Snap Inc. and other prominent companies to offer its innovative allergen introduction system as a benefit for employees and their families. Ready, Set, Food's corporate wellness program is designed to improve the lives of employees and the health of their children.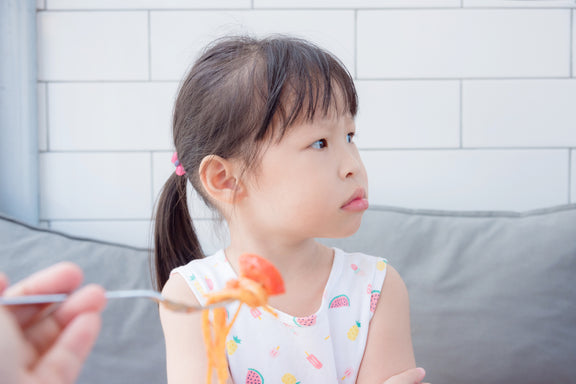 All health-related content on this website is for informational purposes only and does not create a doctor-patient relationship. Always seek the advice of your own pediatrician in connection with any questions regarding your baby's health.
These statements have not been evaluated by the Food and Drug Administration. Products are not intended to diagnose, treat, cure or prevent any disease.  If your infant has severe eczema, check with your infant's healthcare provider before feeding foods containing ground peanuts.